Culinary Leaders Convene At HEALTHTAC Food & Beverage
Some of the industry's most experienced culinary leaders representing top senior living organizations across the country will convene at HEALTHTAC Food & Beverage 2019. Hosted by Senior Living News, the invitation-only event focused on senior living dining will be held at Disney's Grand Floridian in Orlando, FL, December 8-10.
"Senior dining leaders have told us this is a welcome forum where they can learn, contribute and innovate with the best-of-the-best in a focused environment," said Rich Viola, CEO and founder of HEALTHTAC and Senior Living News.
"The feedback has been overwhelmingly positive. Culinary and dining executives are pumped up for the first food and beverage-focused event of this type. They have a new go-to event," said Viola. "Discussion panels tackling some of the industry's toughest challenges are going to push the envelope a bit and are sure to prompt collaborative conversations."
Don Falgoust, VP of food and beverage at RLJ Lodging Trust, will be featured in a one-on-one stage interview. RLJ Lodging Trust owns approximately 109 hotels with over 23,000 rooms. Falgoust is a recipient of the International Foodservice Manufacturers Association (IFMA) 2019 Silver Plate Award in the Hotels & Lodging category.
HEALTHTAC Food & Beverage executive discussion panels were created to challenge attendees and the titles reflect that. For example, the panel "Avoiding the Road to Destruction" will focus on some of the key reasons why some culinary operations are not self-sustaining and offer strategies to succeed.
"Some organizations are not planning for reality. They worry about the marketing but not about avoiding food waste in the kitchen," said James Hoevertsz, VP of culinary excellence, WesleyLife Senior Living, which includes eight Communities for Healthy Living, adult day, and home and community-based services in 15 Iowa counties. In July, the company expanded to eastern Iowa and western Illinois in partnership with Genesis Health System via a new organization, WellSpire.
Speaking about sustainability are Arny Alejandrino, Director of Signature Dining, Seattle-based Living Care Lifestyles with nine communities open or coming soon; Marjan Kodric, VP of dining services, Brookdale Senior Living; Robert Opdenbrouw, Vice President of Culinary & Dining Services, Christian Horizons with 13 communities offering all levels of care; and Eli Ayoub, corporate director of Culinary Excellence at Chicago-based Pathway to Living, which operates 33 senior living communities, including senior apartments, independent living, assisted living and memory care.
"The senior living industry's food waste averages 40%—compared to only 3.5% to 4.5% in some restaurant categories and 9% in the fast food industry," said Ayoub. He's a big believer in controlling costs, production and food waste with order guides, strong recipe programs to scale and number of users and especially likes a new point-of-sale system that allows for quick tableside surveying so that customer complaints can be rectified right away. "It's immediate damage control," he said.
"Integrating sustainability into your organization's culture should start with hiring and training," Hoevertsz emphasized. "Operational design, technology, labor, food waste, qualified staff—focus on what you want to accomplish—you need the right team qualified with the right development task. It drills down to innovation and knowledge of environments."
John Andrews, divisional director of culinary services, Ohio Living—which operates 13 life plan communities—is looking forward to attending. "Some of the biggest sources of opportunity I've experienced in my life have come from collaboration and partnerships. HEALTHTAC helps bring these two things together to help us all succeed," he said.
Hoevertsz and Andrews are speaking on the "The Real Enemy Destroying the Workforce" panel with Stephen Burns, director of hospitality, Harbor Retirement Associates with more than 35 communities; and Lisa Lantry, Director of Dining Services, Heritage Communities with 13 communities including CCRCs.
The panel will share strategies to attract quality team members and keep retention high—including the need to educate the public about the benefits of a culinary career in senior living, community partnerships, how to implement onboarding and staff development programs, and why communication and leadership training/roles strengthen culinary teams.
Senior living dining continues to evolve with a dramatically increased focus on fresh and locally sourced foods, healthy food options, variety, and changing styles and techniques of menu development. But the "experience" is fast becoming as important as the food—engaging residents, providing more opportunities to socialize and boosting happiness.
"Make your job fun for you and your employees, and residents will have fun as well," said Jonathan Pinsker, regional director of culinary and nutrition services, Pennsylvania-based Acts Retirement-Life Communities, which operates 26 continuing care retirement communities (CCRCs). "Don't worry about why something can't be done, find a way to do it. I look forward to speaking with my peers and hearing the challenges and great ideas they are running in their communities."
Pinsker will speak on the "Is It All About the Food?" panel with Cara Baldwin, VP of dining services, Generations Senior Living with 13 communities; Aaron Fish, SVP, food & beverage, Civitas Senior Living, a Texas-based developer and operator, currently managing 32 communities; and Julio Trejo, national director of culinary operations, Watercrest Senior Living, headquartered in Vero Beach, FL, and operating 11 assisted living and memory care communities.
The panel will discuss current food trends and how to create exciting dining experiences like pop-up restaurants, theme meals and tableside cooking events that boost resident satisfaction and engagement, at the same time reducing food waste and cost.
"It's also about how you communicate and market the 'excitement of experience' to residents, families, staff and management," added Pinsker.
For information about HEALTHTAC, visit www.HEALTHTAC.com. To learn learn about speaking opportunities, contact Senior Living News Editor Cheryl Slavinsky here or at 717-433-0406.
Credit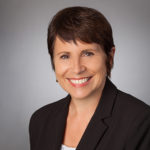 Cheryl Slavinsky
Editor
As editor of Senior Living News, Cheryl curates the news and writes a weekly feature story. She also plans the education portion of the HealthTAC events produced by Senior Living News and moderates the executive panel discussions. Cheryl has consulted with senior living clients for more than 20 years and served as senior public relations strategist for Varsity, a marketing and sales consulting agency focused on occupancy for retirement, assisted living and continuing care retirement communities (CCRCs)/Life Plan communities, and more. She previously managed national media relations as Rite Aid's director of public relations.