HMP Senior Solutions Appoints New Regional Director of Operations
HMP Senior Solutions announced today that Quentin Jones has been appointed as Regional Director of Operations effective December 6.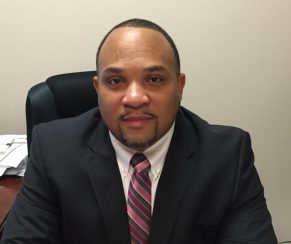 Jones brings more than 14 years of experience managing senior living communities and community staff to HMP Senior Solutions, having successfully managed the operational, financial and community living departments at senior living communities. As Regional Director of Operations, Jones will oversee the direction of care and services within HMP Senior Solutions' managed multi-site skilled nursing and assisted living facilities across the Southeast.
"Quentin brings a wealth of knowledge and experience in senior living management to this role, and we couldn't be more thrilled to welcome him to the HMP Senior Solutions family" said Don Bivacca, Chief Executive Officer (CEO) of HMP Senior Solutions. "His expertise in running efficient operations and concurrently providing strategic fiscal oversight for a number of communities will bolster our communities' services for residents and staff."
Prior to joining HMP Senior Solutions, Jones served as Vice President of Finance & Operations at Esquire GRP / Spring Oak Senior Living where he oversaw operations and finances for nine senior housing communities and three residential communities in all aspects of resident care including admissions, staffing, marketing, programming, culinary services, facilities maintenance, and administration.
Jones is a certified assisted living administrator and holds an MBA from Georgia College & State University, as well as a bachelor's in business administration from Valdosta State University.