Winning Workforce Strategies Built On Trust
Many companies in the aging services space are committed to growing and adding more buildings to their portfolio, but some falter when it comes to assimilation.
Marc Vorkapich, Principal and CEO, Watercrest Senior Living, believes assimilation includes employees having the feeling of ownership whether they're a financial owner or not.
"For us, it's a highly collaborative effort," said Vorkapich, whose company has grown to opening 30 buildings within the next two years. Watercrest has a family center in the home office complete with child care center, and the company brings department heads and certain care managers and other teams and performing folks there twice a year.
"They really come for a vacation, but talk about a benefit for us to see how inspiring and incredible they are as people. It's an amazing thing to give them time off," said Vorkapich, who houses the visiting employees at Gloria Estefan's Costa d' Este Beach Resort in Vero Beach, FL.
He said they have fun with them, but ultimately and more importantly, "it's their time to just to be appreciated." They see the family center, see the interaction that's going on, are able to attend meetings including budget meetings, and in full transparency see how everything is working, see the architectural plans.
"At the end of the day, it's all about inspiring and trusting and building people up. If you want to rise up culture, we need to get so personalized, down to things like name tags," Vorkapich said.
While other communities may have director of nursing on their name tag, Watercrest name tags show a personal core value. Right from the interview process, they try to understand the person, what motivates them.
"Then we carry that forward. It's their badge of honor, who they are as a person, but now residents experience that. Someone may say, 'Marc why do you have Trust on your nametag?"—now I have an amazing conversation with a resident or family member that's meaningful and is actually connecting," Vorkapich explained.
Vorkapich believes we all need practical applications, little things we can do to inspire others, inspire trust—small things that if done on a regular basis, show people they're a valued member of a team, a purposeful placement in something greater than themselves.
He described team meetings several times a year—the executive team entertaining others—where they play the "Bowl of Knowledge." They have team members write down their challenges, put them in a bowl, and leadership leaves the room for two hours, empowering the group to solve them.
"They do solve the problems, because they know better than I do, for sure. That gives them the respect they deserve. They're people we admire," said Vorkapich, who has an 85 percent rule.
"If they're 85 or 90 percent of the way there, you have to fight your urge to give them the rest of it; then it becomes yours. Then later it's, 'corporate said so' or 'corporate stole my idea' or employees feeling they didn't matter. These are real psychological challenges we deal with on a regular basis. Are you deliberate and purposeful in how you're engaging people? Do you have an agenda to do something not for you but for others?
"Because if we're driving a servant culture—and we all should be—then we ultimately need to be engaging people by pouring into them, raising them up, helping them become better than when they came to the company," Vorkapich added. "Simple things go a long way."
Operating almost 20 communities, Kristin Kutak Ward, President & CEO, Solvere Living, runs into different challenges as the company opens new communities and transitions communities from other operators—growing an organization from scratch within the community, but also sometimes taking on broken buildings and how to instill a culture that gets them excited.
"We talk a lot about culture during the recruiting process. That's the first question. Where were you born? What does that mean? Our name tags don't include titles but where employees were born," Ward said. "It's all about stories—giving people permission to stop and have a conversation, hear their story, learn about their story."
Solvere uses HealthcareSource during the recruitment process—starting with the assessment tool to really understand applicants—and is coaching general managers and hiring managers around how to use that tool, ask the right questions and really ensure they're "hiring for heart." Does an applicant want to work in this environment, or would they be better suited at Target or a Chick-fil-A?
"Getting back to the personalization, the individual person, who they are, what that means—I believe that whole person-centered approach in recruiting and team member engagement showcases that our company is different, a very human company," Ward added.
Solvere adopted Workplace by Facebook a year or so ago, which allows the creation of Workplace groups for different disciplines—wellness, sales, activities, memory care, etc.—across the company who can share their ideas. The company does monthly Zoom video calls with department heads and the VP of each discipline, and they share best practices from their Workplace group.
"So it's not about an agenda dictated from corporate but pulling out those ideas shared from all the groups and bringing them up for discussion for other communities to see and talk about. It's truly driven by the communities," said Ward, who goes onto the Workplace group pages each week to like, comment, express appreciation for innovative ideas and sharing.
"That leaves people feeling like they should participate more, share more. Everyone gets to see new ideas, see their peers doing it. Someone may take ideas in a different direction, and then everyone celebrates. That's where you get the best work, seeing everyone aligned," added Ward, who says it also helps the home office team who are always on the road and don't have a connection with people living in different parts of the country. With a decentralized office, it helps people get to know each other better, and that builds trust and connection.
Credit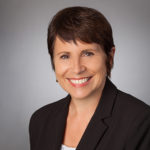 Cheryl Slavinsky
Editor
As editor of Senior Living News, Cheryl curates the news and writes a weekly feature story. She also plans the education portion of the HealthTAC events produced by Senior Living News and moderates the executive panel discussions. Cheryl has consulted with senior living clients for more than 20 years and served as senior public relations strategist for Varsity, a marketing and sales consulting agency focused on occupancy for retirement, assisted living and continuing care retirement communities (CCRCs)/Life Plan communities, and more. She previously managed national media relations as Rite Aid's director of public relations.