Personnel
Anthem Memory Care Appoints ED for Oak Lawn, Illinois Community
February 24, 2022
Dashira Contreras has been named executive director for Grace Point Place, an Anthem Memory Care community in Oak Lawn, Illinois.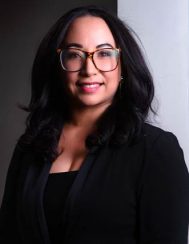 Contreras previously was director of resident care at The Carrington of Lincolnwood in Lincolnwood, Illinois. She also served as director of memory care for the Carrington. She brings over 10 years of senior living experience to this position. She earned a medical assistant degree from Lincoln College of Technology in Melrose Park, Illinois. In addition, Contreras is a certified dementia practitioner and a Montessori dementia care professional.
Grace Point Place is located at 5701 W. 101st St., Oak Lawn, Illinois.