Personnel
Benchmark Senior Living Names Two Veteran VPs to Executive Team
November 2, 2021
Benchmark Senior Living, a leading provider of senior living services in the Northeast, today announced new additions to its executive team. Elizabeth Wheatley, RN, with over 30 years of senior living experience, has been appointed vice president of resident care. In addition, Kristine Martel, who spent 25 years at Tufts Health Plan, has been tapped as vice president of human resources.
Tom Grape, founder, chairman and CEO of Benchmark, said both women are proven leaders whose experience and character match the needs and values of Benchmark.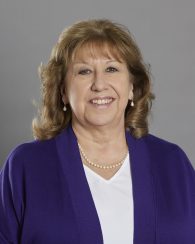 "Elizabeth will play a critical role in meeting the ever-evolving clinical protocols brought about by COVID-19 as well as other health-related needs of our residents," said Grape. "We are confident her leadership will further strengthen our clinical teams throughout our communities, positioning us to successfully meet our residents' expectations for years to come."
He added, "The Benchmark senior leadership team was impressed with Kris' success in building strong, trust-based relationships across a company and her commitment to the employee experience, including professional development and diversity and inclusion initiatives. Benchmark's well-earned reputation as an employer of choice is in good hands with Kris."
Wheatley spent almost two decades with Five Star Senior Living. She recently served as vice president of health and wellness, designing and managing resident service programs and overseeing their COVID-19 clinical response. Wheatley is an advisory board member of the National Center for Assisted Living and a former member of Argentum's Clinical Quality Roundtable. She earned a nursing degree from the Massachusetts College of Pharmacy and Health Services.
Martel served as vice president of human resources at Tufts Health plan, where she implemented effective talent management and continuous change initiatives that instill employee trust. She has also been a catalyst for successful diversity, equity, and inclusion programs.
Martel holds a master's in management from Bentley University.