Bridges® by EPOCH at Lexington Names Louis New Executive Director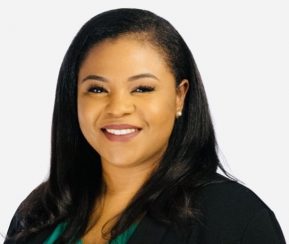 LEXINGTON, MA — Bridges® by EPOCH at Lexington is pleased to announce the appointment of Luidja Jean Louis, RN, as the memory care assisted living community's new Executive Director.
As Executive Director, Louis will direct the community's overall operations and lead the Bridges® by EPOCH team in providing exceptional care to its residents through all stages of memory loss. Bridges® by EPOCH at Lexington is exclusively dedicated to caring for those with Alzheimer's disease and other forms of dementia.
Louis has served as the community's Wellness Director since March 2022. Beyond that, she has more than a decade of experience in the field of senior living and healthcare, holding many different leadership roles over the course of her career.
"It's evident that Luidja is dedicated to the health, safety, and happiness of those living with memory loss," said Vice President of Memory Care Operations for EPOCH Senior Living Alicia Seaver. "It's been our privilege to watch her career grow at Bridges. We look forward to seeing her continue to connect and inspire the entire team and the residents with her hands-on leadership and high energy."
"Being a part of EPOCH Senior Living has been one of the most rewarding experiences of my career," Louis commented. "I look forward to leading the Bridges by EPOCH at Lexington community into the future, and working with these amazing residents and their families for years to come."
Credit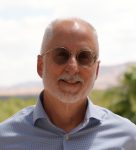 Jim Nelson
Editor
Jim Nelson is the Editor at Senior Living News, an online trade publication featuring curated news and exclusive feature stories on changes, trends, and thought leaders in the senior living industry. He has been a writer and editor for 30+ years, including several years as an editor and managing editor. Jim covers the senior living sector for SeniorLivingNews.com, distributes its e-newsletter, and moderates panel discussions for the company's HEALTHTAC events.