Heritage Greens Wins U.S. News & World Report's Best of the Best 2023
GREENSBORO, NC — Heritage Greens, a Kisco premier senior living community in this city, is proud to announce that it has been awarded the prestigious Best of the Best title by U.S. News & World Report for 2023 in the categories of independent living, assisted living, and memory care.
This community celebrated the significant occasion with a special on-campus event for residents, staff, family members, and local dignitaries that it aptly called "Greens is Gold."
"We are incredibly honored to receive this recognition from U.S. News & World Report," said Melanie Adler, executive director of Heritage Greens. "This award is a testament to our team's unwavering commitment to providing exceptional care and services to our residents. We are proud to be recognized as a leader in senior living."
The Best of the Best awards by U.S. News & World Report are given annually to senior living communities that demonstrate excellence in care, service, and resident satisfaction. These awards are based on evaluations of several factors, including quality of care, safety measures, staff training and credentials, resident feedback, and more.
"We are dedicated to creating a vibrant, engaging community where seniors can thrive," said Jody Clayton, director of business development for Kisco Senior Living. "We are thrilled that our efforts have been recognized on such a prestigious platform."
Credit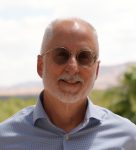 Jim Nelson
Editor
Jim Nelson is the Editor at Senior Living News, an online trade publication featuring curated news and exclusive feature stories on changes, trends, and thought leaders in the senior living industry. He has been a writer and editor for 30+ years, including several years as an editor and managing editor. Jim covers the senior living sector for SeniorLivingNews.com, distributes its e-newsletter, and moderates panel discussions for the company's HEALTHTAC events.