Transactions
Kisco, Balfour Partner to Form 35-Community Company
October 23, 2023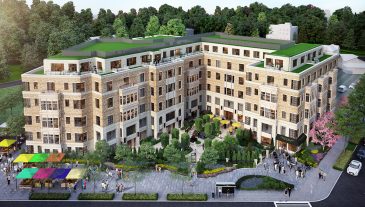 LOUISVILLE, CO, and CARLSBAD, CA — Balfour Senior Living has become an affiliate of Kisco Senior Living, it was announced in a joint statement by Kisco founder/CEO Andy Kohlberg, Balfour founder/CEO Michael Schonbrun, and Balfour co-founder/General Counsel Susan Juroe.
The combination of two luxury senior living companies will be geographically complementary, and the new entity will be privately held. It will feature a rental continuum of care, typically including independent living, assisted living, and memory care in highly desirable residential neighborhoods.
"This effort [will] bring new capabilities, resources and greater geographic coverage," said Kohlberg.
Balfour operates nine communities in Colorado, and it recently expanded into Ann Arbor, Michigan; Balfour also has new projects coming into Washington, D.C., and Boston.
Kisco, meanwhile, manages 25 communities, primarily in California and North Carolina, with other operating properties in Utah, Hawai'i, Florida, and Virginia; it also has a new community nearing completion in Gaithersburg, Maryland.
After the transaction, the two companies will own and/or manage a combined 35 communities with over 5,000 residences. Kisco's Kohlberg will serve as the CEO of the companies, with Balfour's Schonbrun serving as a strategic advisor for the Balfour communities. The companies will continue to operate under their distinct brands.
The Balfour management team will continue to operate out of its Louisville, Kentucky, office while Kisco will remain based in its Carlsbad, California, office.