La Posada Gathers Relief Supplies to Support Palm Beach County for Hurricane Season
PALM BEACH GARDENS, FL — Each year, residents of the Southern Gulf states begin preparing for the annual hurricane storm season. The residents of La Posada, a Kisco senior living community, are no exception — they know firsthand the importance of being prepared for what severe weather might bring. While La Posada is well equipped to safely weather the storm and support its residents and associates, the community understands that not everyone in Palm Beach County is equally able. So, the senior living community has organized a hurricane relief supply drive to ensure that as many as possible in Palm Beach are prepared for hurricane season.
Now through Friday, June 30, La Posada will be gathering canned food items, bottled water, cleaning supplies, toiletries, and first aid items to be donated to The United Way and Homeless Coalition of Palm Beach County.
To ensure the success of this effort, La Posada invites the greater Palm Beach community to join in helping gather these supplies for those who need them. During business hours members of the public may bring the above-mentioned items to the front entrance lobby at La Posada (11900 Taylor Drive, Palm Beach Gardens, FL 33410), where they will be sorted and prepared for delivery upon completion of the drive.
La Posada believes in the importance of sharing the many blessings of the community's associates and residents with the greater community. Hurricane season impacts the entire community, and La Posada wants to help all residents of Palm Beach County have the resources they need to weather the storm.
The resort-style life care community features 193 luxurious independent living apartments, 11 independent living cottages, as well as assisted living apartments, memory care suites, private rooms for short-term rehabilitation and skilled nursing, all nestled within 22 acres. La Posada offers its residents chef-prepared meals, concierge services, state-of-the-art wellness programs, transportation services, and intellectually stimulating events and activities.
Credit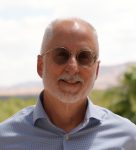 Jim Nelson
Editor
Jim Nelson is the Editor at Senior Living News, an online trade publication featuring curated news and exclusive feature stories on changes, trends, and thought leaders in the senior living industry. He has been a writer and editor for 30+ years, including several years as an editor and managing editor. Jim covers the senior living sector for SeniorLivingNews.com, distributes its e-newsletter, and moderates panel discussions for the company's HEALTHTAC events.