Magnolia Bridge at Murrells Inlet Celebrates Grand Opening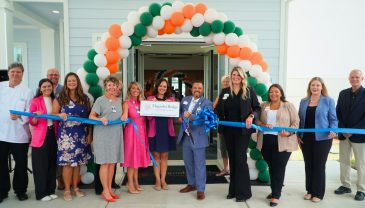 MURRELLS INLET, SC ­— SRI Management has announced the grand opening of Magnolia Bridge at Murrells Inlet, a senior living community roughly 13 miles south of Myrtle Beach, South Carolina. Magnolia Bridge offers seniors a range of living options, including independent living, assisted living, memory care, and residential cottages.
Developed by Atlanta-based Compass Living, in conjunction with Bourne Financial Group, the community was designed by architect Corcoran Ota Group and interior designer Rule Joy Trammell Rubio, with Van Winkle Construction and Great Southern Homes leading the construction team.
Managed by SRI Management, Magnolia Bridge at Murrells Inlet is designed to promote an active and engaging lifestyle for residents while assuring a safe and caring environment. The nearly 200,000-square-foot community located on 14 acres, the community encompasses 89 independent-living apartments, 18 independent-living villas, 44 assisted-living apartments, and 19 memory-care options.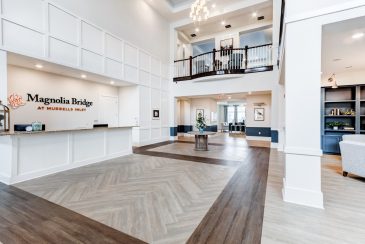 "Magnolia Bridge at Murrells Inlet is more than just a senior living community — it's a lifestyle designed with the comfort and convenience of our residents in mind," said SRI Management CEO Don Bishop. "From the architecture of our buildings to the array of amenities and services offered, every detail is carefully planned and executed to provide the highest level of care and resident satisfaction."
"We are thrilled to open the doors of Magnolia Bridge at Murrells Inlet and welcome our new residents," added Magnolia Bridge's Executive Director William Burr. "Our goal is to provide an exceptional experience that fosters a sense of community, offers unparalleled service, and celebrates each resident's unique journey."
SRI Management manages over 40 independent living, assisted living, and memory care communities.
Credit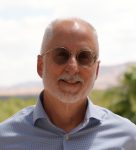 Jim Nelson
Editor
Jim Nelson is the Editor at Senior Living News, an online trade publication featuring curated news and exclusive feature stories on changes, trends, and thought leaders in the senior living industry. He has been a writer and editor for 30+ years, including several years as an editor and managing editor. Jim covers the senior living sector for SeniorLivingNews.com, distributes its e-newsletter, and moderates panel discussions for the company's HEALTHTAC events.