Mayor Joins Grand Opening Celebration for Spring Hills Livingston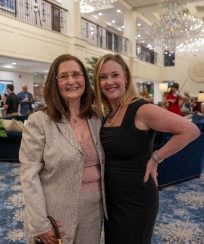 LIVINGSTON, NJ — On June 8, Livingston Mayor Michael Vieira, Councilman Edward Meinhardt, and Deputy Township Manager Russell Jones, Jr. all joined Spring Hills President/CEO Alexander Markowits and Livingston community members for the grand opening of the new senior living residence, Spring Hills Livingston. Markowits, Mayor Vieira, and Spring Hills Executive Director Erio Rosario all spoke at the event.
The evening was orchestrated to illustrate what the Spring Hills residents experience daily. To help celebrate the occasion, the grand piano that lives in the community was played as guests arrived and a trio of electric violinists entertained throughout the evening.
Spring Hills Livingston, one of two of Spring Hill's Opulence Collection communities where "Luxury Meets Lifestyle so You Can Live Happy," offers residents resort-like amenities, quality care, and personalized services in an environment decorated with luxurious furnishings.
Spring Hills has been providing senior living communities for over 24 years. Spring Hills Livingston offers independent living, assisted living, and memory care as part of the Spring Hills Opulence Collection.
Signature Touches™ is Spring Hills' holistic approach to offering individualized care and services designed to meet the needs and preferences of residents, clients, and associates. Personal choice is top priority in the company's assisted living communities, in client's homes (Spring Hills offers home care services in New Jersey, Virginia, Ohio, Florida, Texas, and Nevada), or in its Poet's Walk memory care communities in Virginia, Florida, Texas, and Nevada.
Credit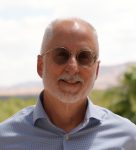 Jim Nelson
Editor
Jim Nelson is the Editor at Senior Living News, an online trade publication featuring curated news and exclusive feature stories on changes, trends, and thought leaders in the senior living industry. He has been a writer and editor for 30+ years, including several years as an editor and managing editor. Jim covers the senior living sector for SeniorLivingNews.com, distributes its e-newsletter, and moderates panel discussions for the company's HEALTHTAC events.