Nashville Health Care Council Selects Brookdale's Chief Nursing Officer for Class of 2022 Fellows Program
Brookdale's Chief Nursing Officer, Kim Elliott, RN, has been named a member of the Nashville Health Care Council's (NHCC) Class of 2022 Fellows Program.
"Brookdale is extremely proud to see Kim selected as a member of the Fellows Class of 2022," said Lucinda 'Cindy' Baier, Brookdale's President and Chief Executive Officer. "As a Fellow of the Nashville Health Care Council, she will have the opportunity to broaden her already extensive expertise and continue to serve as an important advocate for the role senior living plays in the healthcare continuum. Nashville is the clear healthcare epicenter of our nation, and I'm confident she and they will benefit from her involvement."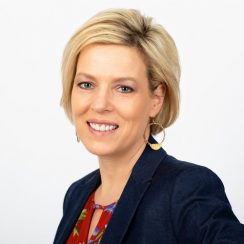 Elliott will join an elite cohort of other Nashville-based senior executives in a five-month intensive program with a customized curriculum tailored for some of healthcare's most influential leaders as they shape the industry's future.
"I'm humbled by my inclusion in the Fellows program and look forward to joining my peers as we further examine and debate the complex dynamics of our existing healthcare system and the future of healthcare," said Elliott. "The Nashville Health Care Council is widely recognized for the esteemed group it attracts, and I look forward to being a contributing member of the organization for years to come."
This selection increases Brookdale's presence with the NHCC, where Baier serves on the Executive Committee and Board of Directors as Vice Chair.
The NHCC was formed in 1995 to improve healthcare by serving as a catalyst for leadership and innovation. For more information about the NHCC's Fellows Program, visit their website at, https://healthcarecouncilfellows.com/.