National Church Residences Acquires At Your Door Visiting Healthcare Services
COLUMBUS, OH — National Church Residences has announced a new partnership with the acquisition of At Your Door Visiting Healthcare Services. At Your Door provides primary care, in-home medical services to residents at senior living communities across the state, services that will supplement the home health and hospice service offerings that National Church Residences currently provides at its communities throughout Ohio.
The acquisition of At Your Door brings National Church Residences that much closer to achieving its vision to serve 100,000 seniors — wherever they may be — by 2030.
"At Your Door's model of providing primary care, in-home medical services for senior housing communities complements everything National Church Residences believes in by helping seniors remain living in their homes," said National Church Residences President/CEO Susan DiMickele. "With the addition of At Your Door's home-based primary care services, we can offer patients a full continuum of care for seniors living in our communities.
"We have been serving seniors for almost two decades in the post-acute care space," DiMickele added, "however we now can offer seniors additional support through preventative care with At Your Door's services. This new partnership also provides us with a significant boost forward to achieving our mission."
At Your Door's entire team, including owner Angela Hoff and Chief Operating Officer Larry Hoff, has received offers to become National Church Residences employees.
"Our vision since founding At Your Door in 2015 has been to meet and provide caring, compassionate medical care for seniors 'where they are,' which often is at their home," said At Your Door founder and owner Angela Hoff. "We've worked with National Church Residences over the years, having cared for patients in some of their communities. We've seen their dedication to serving seniors firsthand. With this new partnership, At Your Door will be able to offer a full continuum of services to our current patients while also being able to expand our mission by leveraging the resources and support of National Church Residences."
Originating from a Christian commitment of service, National Church Residences provides an array of health care services and a variety of housing options to 44,000 seniors in more than 360 communities across the United States. The organization also offers a variety of additional senior-living options, home- and community-based services, and permanent supportive housing for the formerly homeless and disabled.
Credit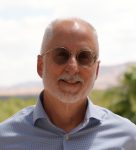 Jim Nelson
Editor
Jim Nelson is the Editor at Senior Living News, an online trade publication featuring curated news and exclusive feature stories on changes, trends, and thought leaders in the senior living industry. He has been a writer and editor for 30+ years, including several years as an editor and managing editor. Jim covers the senior living sector for SeniorLivingNews.com, distributes its e-newsletter, and moderates panel discussions for the company's HEALTHTAC events.