New Executive Director Named at Nature Trail Health and Rehab Center
Nature Trail Health and Rehab Center
named Nancy Gelsinger, LNHA, RN, as its executive director. In her new role, Gelsinger will oversee all aspects of the 74-bed skilled nursing facility.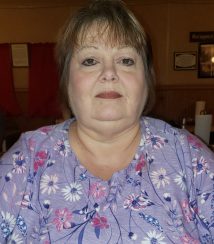 Gelsinger, who was most recently an administrator at Aperion Care St. Elmo, brings nearly 40 years of experience in the healthcare field to her new position. "I believe I was born to be a care giver," she said. "I started my career as a certified nursing assistant in 1982 and have worked in most areas of a long-term care facility."
One of the things Gelsinger enjoys most about working in a skilled nursing facility is the residents. "You can learn so much during the time you are caring for them. There is always a lot of excitement and laughter," she said. "We make many friends with our residents, and I like to create a caring, compassionate environment."
Gelsinger is a graduate of the Olney Central College nursing program, and is the recipient of a DAV (Disabled American Veterans) award. She is also a Licensed Nursing Home Administrator and a registered nurse, and has served as the administrator of several skilled nursing facilities in Illinois.
A longtime resident of nearby Flora, Ill., Gelsinger is the proud mother of a son and is currently raising two great nephews and one great niece.