Sale of 81-Unit Ohio Facility Brokered by Senior Living Investment Brokerage
STOW, OH — Senior Living Investment Brokerage (SLIB) has facilitated the sale of The Landing of Stow, an assisted living and memory care community. Built in 2008, The Landing of Stow is located just outside of Akron, OH; it houses 61 assisted living units and 20 memory care units.
The seller of the community chose to divest this asset to focus attention on communities that more closely align with their current footprint. The buyer is a Midwest-based owner/operator looking to strategically add to their existing portfolio in Ohio.
Bradley Clousing, Dan Geraghty, and Ryan Saul of SLIB handled the sale.
"This transaction represented a win-win for both buyer and seller," said Managing Directors Saul and Clousing in a joint announcement. "Buyer was able to add a quality facility in a market they have a strong presence and seller was able to divest a non-core asset. Despite the challenging debt markets, SLIB was able to procure multiple bids and close on time."
Credit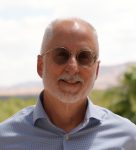 Jim Nelson
Editor
Jim Nelson is the Editor at Senior Living News, an online trade publication featuring curated news and exclusive feature stories on changes, trends, and thought leaders in the senior living industry. He has been a writer and editor for 30+ years, including several years as an editor and managing editor. Jim covers the senior living sector for SeniorLivingNews.com, distributes its e-newsletter, and moderates panel discussions for the company's HEALTHTAC events.