Senior Living Investment Brokerage Announces 30-Unit/40-Bed Memory Care Community Sale
PORTLAND, OR — Senior Living Investment Brokerage has brokered the sale of a memory-care facility in this Pacific Northwest city. The community, built in 2010 and added onto in 2013, consists of 30 units/40 beds over 16,300 square feet on approximately two acres of land.
The seller is a real estate investment trust, and the buyer is a local owner/operator that  plans to spend money on capital improvements and focus improving occupancy and operations.
"The seller is a REIT divesting of non-core, smaller assets," said SLIB Managing Director Jason Punzel. "This will be a good opportunity for a local owner/operator to focus on capital improvements and operations."
Punzel, Brad Goodsell, and Vince Viverito of SLIB handled the transaction
Credit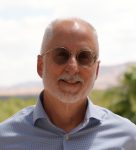 Jim Nelson
Editor
Jim Nelson is the Editor at Senior Living News, an online trade publication featuring curated news and exclusive feature stories on changes, trends, and thought leaders in the senior living industry. He has been a writer and editor for 30+ years, including several years as an editor and managing editor. Jim covers the senior living sector for SeniorLivingNews.com, distributes its e-newsletter, and moderates panel discussions for the company's HEALTHTAC events.