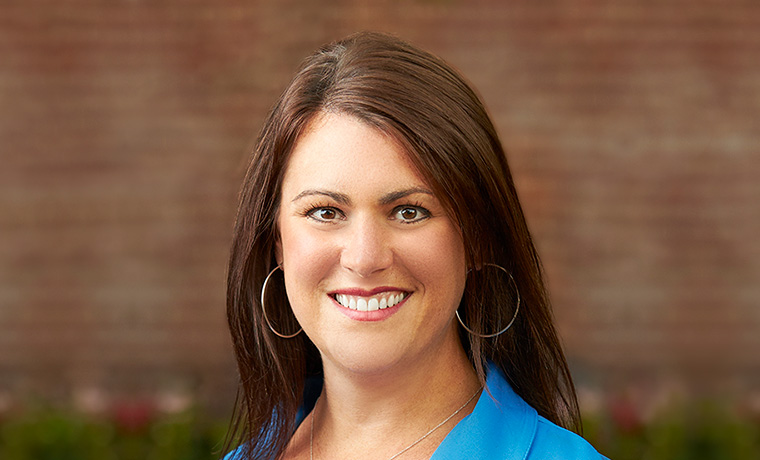 The CEO Series: Deedre Vriesman, Resthaven
Deedre Vriesman took over the reins of Holland, Michigan-based senior living provider Resthaven in 2018. Since then, she's overseen the installation of an entirely new leadership team, the opening of Resthaven's second Green House-inspired home, guided residents and staff at Resthaven's three established communities through the Covid-19 Pandemic and simultaneously advanced the development and financing of two new communities. The River Place will open in downtown Holland in spring of 2022, when it will welcome independent living residents and The Farmstead is slated to open in 2023, offering Holland residents additional independent and assisted living options.
The non-profit organization has been serving the Holland community for more than 75 years and now, Vriesman is taking that well-established heritage into the next era of Resthaven. Here, she talks about the two new developments and how the Resthaven team has successfully been building their occupancy rates.
Senior Living News: The addition of The Farmstead and The River Place will nearly double Resthaven's portfolio of senior living communities. What prompted these ambitious developments?
Deedre Vriesman: When I began with Resthaven in Holland in the spring of 2018, I completed several assessments to help guide the development of our next strategic plan. We had experts assist us with assessments related to facilities, development, finances, operations, and market research. These assessments showed that while Resthaven had strong occupancy and a favorable reputation, the long-term financial sustainability would be challenging without significant growth. We had low debt, aging buildings, and nearly 95% occupancy in all of our programs at the time. Based on the market research, we determined that there was need for more independent living and assisting living. Further, we learned that the current offerings in Holland did not meet all the changing preferences of aging baby boomers. To better understand people's preferences, we then completed consumer research through both a written survey and focus groups. We heard two strong and contradicting preferences from the participants: one group wanted independent living in a more rural setting, and the other wanted more senior living in downtown Holland. We had the opportunity to purchase nearly 40 acres near a city park and began working with an architect to design a community based on the consumer research input. We also partnered with a local developer who was interested in building a senior living apartment complex downtown Holland and we entered into a long-term lease with them as we helped design the community to meet the needs of the seniors.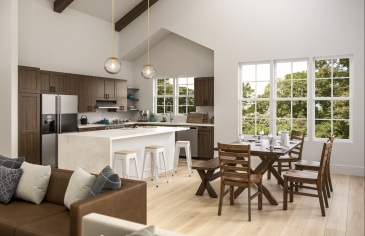 SLN: Was the decision to add another community in downtown Holland opportunistic or part of a greater development strategy? 
DV: The Warm Friend by Resthaven is a 60-unit independent living program in downtown Holland. The building was built in 1925 and is on the historic registry. It's ideal location, historical significance, and strong reputation led to a wait list of over 100 prospects, and average time on the wait list of over 6 years. When we identified through the consumer research that the desire for more downtown senior living was present, we were open to exploring opportunities. Several years before I started with Resthaven this same developer had approached Resthaven about doing an independent senior living project together but Resthaven passed at the time. When the developer reapproached us right as our market and consumer research was being completed in 2019, it seemed like the ideal opportunity move forward.
SLN: How were the projects affected by the Pandemic? 
DV: The Farmstead launched is initial marketing campaign in January 2020. We had just finished our second community informational event when we learned of the Pandemic and had to completely redesign our marketing strategy which had been based almost solely on in person events. We were able to pivot to online events which worked well for a couple of months, but had complications as many seniors were not familiar with the platforms such as Microsoft Teams and Zoom for the video meetings. We also saw interest in video meetings dwindle quickly as 'Zoom fatigue' set in. We decided to move forward with a TV commercial and digital marketing which our architect helped us design.  During the summer we were able to host some outdoor events but by fall of 2020 we were significantly behind where we had hoped to be. We did however have a small but committed group of individuals who were eager for The Farmstead to keep moving forward. Based on their energy and commitment, the board agreed to move forward with the next stage of architectural drawings and we began hosting one on one meetings in the winter of 2021 to take reservations. With the vaccine available, we began to see more interest in meeting and our conversion rate from appointments to reservations was very high. As of December 2021 we are ahead of our initial sales projections and remain on track for our original opening date.
In addition to the Pandemic affecting our marketing efforts, we are now also seeing a significant impact on our financial projections. Construction costs have increased from June 2021 to November 2021 by over 23%. At this time, our biggest concern with moving forward with the project is the highly inflated construction costs and supply chain issues. We are actively working through these challenges.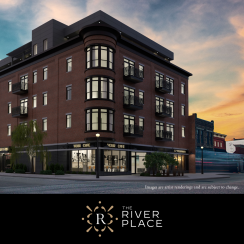 SLN: How did you and your team balance these challenges with those that the Pandemic brought to Resthaven's established communities? 
DV: Resthaven's entire senior leadership team turned over from 2018-2020 due to retirements. While it was challenging to lose so much talent and institutional knowledge, we also benefited from having a new, energetic leadership team who bluntly didn't know any other way. Most of the new leadership team was new to senior living and so was not held back by how things were pre-pandemic because all they knew was their role in the midst of a pandemic. Though our team was inexperienced, we had that in common with everyone else as we navigated this novel virus together. Knowing we all had 30+ years prior to retirement we had no choice but to embrace the challenges of the pandemic and continue to move forward with our projects while maintaining the clinical excellence Resthaven has been known for.. It was not without difficulty, stress, and missteps along the way, but we were fortunate to have the energy and drive to continue to move forward.
SLN: Will these communities be adequately staffed given the labor shortages in the aging services sector? 
DV: The labor shortage has affected senior living as much or more as most other industries. Resthaven, however, has continued to maintain its staffing levels. In fact, since 2020 when the pandemic began to now, we have increased staff by approximately 25% growing from 380 employees to 480 employees. Being the only non-profit senior living community in town, coupled with being the only faith-based/mission driven senior living community in town helped us both recruit and retain a dedicated workforce.
SLN: What are the current projections for the openings of The Farmstead and The River Place?
DV: The Farmstead has 70% of its units reserved and is on track to break ground in spring of 2022 and opening in late 2023. The River Place will open in spring of 2022 and we are currently working to fill the units. We started marketing The River Place after construction had begun and have found that many people are waiting to make a decision until after the building is complete.
SLN: Will residents of The River Place enjoy reciprocal privileges at other Resthaven communities?
DV: One of the consistent comments we heard during the consumer research is that if people were going to choose to live in downtown Holland, they wanted to enjoy all the amenities of downtown Holland rather than pay to duplicate these at The River Place. In addition, due to the small size of The River Place adding a lot of community space would be cost prohibitive. Because of this, we chose to include a community room, a coffee shop and a small fitness center but not include a dining program or clubhouse at The River Place. Instead, we will provide group transportation for residents to enjoy the local restaurants and senior centers while also offering access to our other properties within the Resthaven continuum.
Credit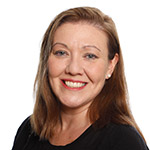 Kerry Medina
Senior Editor
Kerry Medina is Senior Editor of Senior Living News, parent company of Senior Community Forum. With a journalism degree from NYU, she has more than 20 years of experience as a journalist and content marketing professional, continuously focusing on B2B marketing and communications. In her current role, Kerry covers the senior living sector for SeniorLivingNews.com and SeniorCommunityForum.com and also moderates executive-led panel discussions at industry leading events.