The Claiborne Names Doering Chief Operating Officer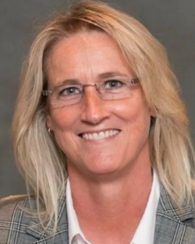 HATTIESBURG, MS — Claiborne Senior Living has hired Karen Doering as its Chief Operating Officer. In her new role, Doering oversees all aspects of the organization's operations, working with Claiborne Senior Living's home office, regional support team, and communities.
"Karen is a passionate culture-driven leader with experience collaborating with high performing, cross functional teams to outperform goals," commented Tim Dunne, President of Claiborne Senior Living, in a press release. "With Karen's leadership and experience, we anticipate continued growth operationally and corporately."
"The most important competitive advantage a company has is its culture. Claiborne has created a relational culture that is transparent, respectful, and dynamic which attracts top talent at every level of the organization. Commitment to culture coupled with top talent equals best in class results," Doering said.
Doering brings over 25 years of experience executing operational strategies across various industries, including senior housing, retail, call center, and healthcare. She previously led Senior Star and Brookdale Senior Living, where she was Senior Regional Vice President of Operations.
Claiborne Senior Living consists of 10 communities across Mississippi, Louisiana, Georgia, and South Carolina. Their boutique senior living communities provide independent living, assisted living, and memory care services to older adults.
Credit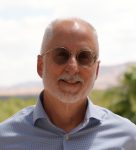 Jim Nelson
Editor
Jim Nelson is the Editor at Senior Living News, an online trade publication featuring curated news and exclusive feature stories on changes, trends, and thought leaders in the senior living industry. He has been a writer and editor for 30+ years, including several years as an editor and managing editor. Jim covers the senior living sector for SeniorLivingNews.com, distributes its e-newsletter, and moderates panel discussions for the company's HEALTHTAC events.