Personnel
The Watermark at Houston Heights Appoints Dining Director, Executive Chef
December 17, 2021
The Watermark at Houston Heights is pleased to announce two local culinary experts have joined the new luxury senior living community. Carlos Sampson has accepted the position of dining director and Scott Mathes will serve as executive chef. Together, Sampson and Mathes will lead culinary direction across the community's four on-site, chef-driven dining establishments.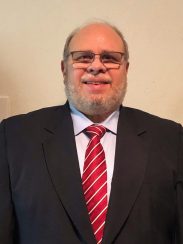 Slated for completion in early 2022, The Watermark at Houston Heights will offer Senior Living, Assisted Living and Memory Care options with a sophisticated environment that includes 24-hour concierge services, unparalleled amenities and activities to stimulate the mind and body alike. Comprised of 222 residences, the community is one of five managed by Watermark Retirement Communities in their Élan Collection, an elevated benchmark in senior living and care that blends ageless style with grand amenities, engaging activities, integrative wellness and a luxury, resort lifestyle.
"Elevated cuisine will be a calling card for The Watermark at Houston Heights—we consider every meal to be a celebration of good taste, good health, and good company," said Raymond Baylor II, executive director. "We are delighted to welcome Carlos and Scott and are confident their culinary expertise and character align with our standards for excellence, attention to detail, prime care and passionate service. I look forward to witnessing their creative collaboration over the next few months as we prepare for our first residents to move in."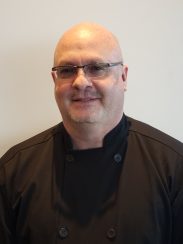 As dining director, Sampson will direct all culinary operations. Working with Executive Chef Mathes, he will develop daily and seasonal menus while working closely with nutritionists and dieticians to translate members' tastes and preferences into attractive, nutritious options that address individual needs. The duo will also create custom menus for the property opening and other special events. Sampson will also oversee hiring, onboarding and staff training for the food preparation personnel.
The Watermark at Houston Heights will offer several restaurant options. Seasons, the property's signature restaurant, will feature an expansive menu showcasing imaginative and fresh cuisine. The W Lounge, with sweeping skyline views and alfresco dining, will feature traditional fare including burgers, fries, flatbreads, sandwiches, cocktails, beer and wine. Taboon will provide a more relaxed atmosphere to go with fresh Italian fare from a stone-hearth oven, while Gallery Café will offer grab-and-go items. A private dining room will also be available for special resident functions.
Menus will feature favorite recipes of both chefs and members, prepared in small batches and finished to order.  House baked breads and freshly prepared desserts will be served each day. Room service will be available for residents who prefer to dine in their apartments. Finally, Gourmet Bites, Watermark's signature culinary program, restores the joy of dining for individuals living with physical, neuromuscular and cognitive changes through meticulously curated menus of high quality, freshly prepared bite-sized dishes with modified textures and enhanced appearances and aromas that are easy to eat and appealing to residents.
Prior to joining Watermark, Sampson oversaw banquet operations for Hilton America Hotels. With over 28 years of food and beverage experience, he has also held management positions at Cordua Restaurants, Ponchartrain Hotel, Harrah's Casino and Doubletree Hotel New Orleans. Sampson has successfully managed events of all sizes, from small family gatherings to NFL Pre-Game Brunch at the Texans practice facility for over 1,200 people.
Mathes most recently served as executive chef at Hotel ICON in downtown Houston. Previously, he ran his own catering and consulting company. Mathes has also held executive chef positions at Galveston/Houston Archdiocese, Luby's and Hilton Plaza Houston. He also served as a member of the Texas Chefs Association as the Certification Chair for Houston.