Three Health Dimensions Group Communities Awarded National Quality Award
MINNEAPOLIS, MN — Dimensions Living Appleton and Dimensions Living Green Bay (both in Wisconsin), and Lutheran Living Senior Campus in Muscatine, Iowa, have been recognized as 2023 recipients of the Bronze — Commitment to Quality Award by the American Health Care Association and National Center for Assisted Living (AHCA/NCAL). Recipients of this designation are awarded for their commitments to improving the lives of seniors and individuals with disabilities through quality care and services.
Each of these communities is managed by Health Dimensions Group (HDG), a Minneapolis-based senior living, post-acute, and long-term care management and consulting organization.
"We are incredibly proud of our teams that have earned the Bronze — Commitment to Quality Award," said Sharon Thole, Executive Vice President, Operations for HDG, "and look forward to supporting them as they begin to move forward in achieving advanced levels of performance that meet the Silver — Achievement in Quality Award criteria."
The AHCA/NCAL National Quality Award Program is a three-level process that is reviewed and evaluated by trained experts against a set of nationally recognized standards for organizational excellence. The standards of the Baldrige Performance Excellence Program help organizations achieve superior performance over time to improve quality of life and care of long-term care residents and team members.
Providers begin the quality improvement process at the Bronze level, where they develop an organizational profile with essential performance elements such as vision, mission statement, understanding of key customers, and key strengths and challenges. Bronze applicants must also demonstrate their ability to implement a sustainable performance improvement system. Trained examiners review each application to determine if a center has met the demands of the criteria.
"Earning this award is a milestone to be proud of," said Cathy Bergland, AHCA/NCAL National Quality Award Board Chair. "It's at this point that providers see what is possible by committing to the process of improvement. Congratulations to Dimensions Living Appleton, Dimensions Living Green Bay, and Lutheran Living Senior Campus for this achievement."
HDG is a management and consulting organization serving senior living, post-acute, and long-term care providers, as well as hospitals and health systems, across the nation. Founded more than 20 years ago, HDG manages 53 senior living and care communities in nine states, caring for more than 2,600 residents. Its thought leaders also provide comprehensive consulting services to a broad range of clients in the aging services sector.
AHCA/NCAL represents more than 14,000 non-profit and proprietary skilled-nursing centers, assisted-living communities, sub-acute centers, and homes for individuals with intellectual and development disabilities.
Credit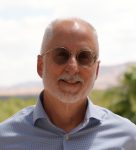 Jim Nelson
Editor
Jim Nelson is the Editor at Senior Living News, an online trade publication featuring curated news and exclusive feature stories on changes, trends, and thought leaders in the senior living industry. He has been a writer and editor for 30+ years, including several years as an editor and managing editor. Jim covers the senior living sector for SeniorLivingNews.com, distributes its e-newsletter, and moderates panel discussions for the company's HEALTHTAC events.