Valage Minden Joint Venture Announces Groundbreaking for Valage Carson Valley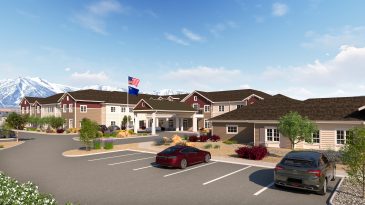 MINDEN, NV — Valage Carson Valley, a joint venture between Greystone Housing Impact Investors LP (NYSE: GHI) and ISL Ventures, has announced a groundbreaking ceremony on June 20, 2023, for a new senior living community of 102 apartment homes.
Valage Carson Valley is designed by PI Architects, and it will be built by Metcalf Builders, managed by Leading Light Development and Construction Consulting, and operated by Integral Senior Living.
The community is designed for safety and security, with 56 assisted living apartment homes and 46 memory care residences developed specifically to support those with Alzheimer's, dementia, and other memory-impairing diseases. The assisted living apartment homes range from studio to one- and two-bedroom units, each crafted to thoughtfully integrate safety features within comfortable and functional designer-influenced spaces. In addition to walk-in closets, large designer bathrooms, and full-size refrigerators, these apartments will also have their own secure Wi-Fi networks and lighting systems that feature nighttime safety features. The spacious memory care apartments will also be complete with state-of-the-art technology, including a Safely-You™ fall monitoring system.
Designed to create a vibrant atmosphere in which residents can enjoy a stimulating lifestyle, the building will include top-tier amenities such as an open-concept design, resort-style community spaces, including an upper-level outdoor terrace, fully fenced dog park, an in-house theater and chapel, and an on-site salon and day spa.
"Valage Carson Valley has been thoughtfully designed to accommodate every resident's needs and, more importantly, their wants," said Collette Gray, Integral Senior Living's President/CEO. "A core tenet of the ISL philosophy is to create an environment where everyone can live well and focus on the things that truly bring them joy. The team we are building at Valage Carson Valley embodies that ethos, and we couldn't be more excited to open the doors."
"This community will be a place for our residents to live and lead active lives," said ISL Ventures President David Simon. "In our business, we don't build buildings, we build communities. We do so with the ongoing goal of serving our residents and providing a stimulating, active environment for our residents and associates to thrive. We recognize the honor it is to support our residents and be guests in their homes, and to provide unsurpassed care to meet their needs."
Valage Carson Valley will employ more than 60 full-time employees, including an in-house chef and culinary team, an activities and wellness team, and a dedicated nursing staff. It is centrally located in the heart of the Carson Valley, within walking distance of medical services, including Carson Tahoe Health. The community will place an emphasis on utilizing local vendors and medical providers.
In addition to the on-site amenities, Valage Carson Valley will offer Integral Senior Living's signature programs, including their award-winning Elevate Dining and Vibrant Life Programs, providing residents the ultimate autonomy to choose the best options for themselves daily, including selecting the freshest chef-prepared meals and opportunities to participate in stimulating programs and social activities.
The public and press are invited to the groundbreaking ceremony to meet team members from Integral Senior Living, Metcalf Builders, and more.
Valage Carson Valley has a target opening of fall 2024.
Credit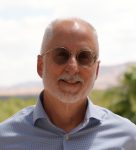 Jim Nelson
Editor
Jim Nelson is the Editor at Senior Living News, an online trade publication featuring curated news and exclusive feature stories on changes, trends, and thought leaders in the senior living industry. He has been a writer and editor for 30+ years, including several years as an editor and managing editor. Jim covers the senior living sector for SeniorLivingNews.com, distributes its e-newsletter, and moderates panel discussions for the company's HEALTHTAC events.