Wake Robin Recognized for its Sustainability Efforts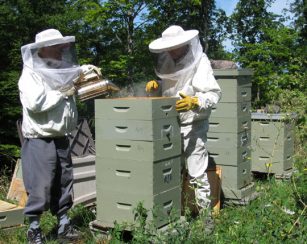 SHELBURNE, VT — Life plan community Wake Robin has been honored for its work in sustainability and environmental stewardship — a core value of its 400 residents and more than 200 staff members — by Casella Waste Systems, which named Wake Robin as one of its 2023 Sustainability Leadership Award recipients. The community has integrated Casella's zero-sort recycling, compost, and municipal waste services into its 136-acre campus.
Wake Robin has a longstanding commitment to sustainability, noted by the creation of its Green Committee and Climate Action Taskforce to identify and address new ways for the community to further its environmental activism. Earlier this year, Wake Robin received the Excellence in Environmental Stewardship Award during the 2023 LeadingAge Annual Conference for its continued efforts to expand conservation practices.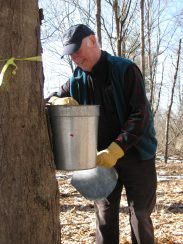 "It's important for me to protect our environment," said Wake Robin resident Gail White. "Living in a place like this, it's so beautiful, that you have so much incentive to really maintain the environment and maintain nature."
Wake Robin's ongoing environmental stewardship work ranges from on-site maple production, growing drought-resistant pollinator plants and utilizing gardening waste and refuse into its compost for a complete cycle, to eliminating junk mail to cut paper consumption and focusing on the reduction of food waste from the approximately 600 meals served daily on campus.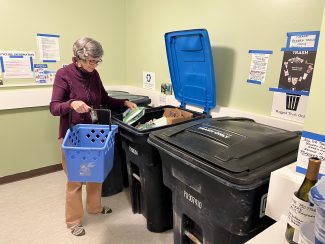 Situated on 136 acres on the shores of Lake Champlain, Wake Robin is a nonprofit community offering the full continuum of living options for senior citizens. Ranging from independent-living cottages and apartments to the Linden Health Center, a five-star residential-care and skilled-nursing facility, Wake Robin is an active, safe, supportive community of adults.
Credit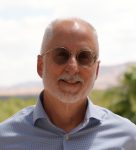 Jim Nelson
Editor
Jim Nelson is the Editor at Senior Living News, an online trade publication featuring curated news and exclusive feature stories on changes, trends, and thought leaders in the senior living industry. He has been a writer and editor for 30+ years, including several years as an editor and managing editor. Jim covers the senior living sector for SeniorLivingNews.com, distributes its e-newsletter, and moderates panel discussions for the company's HEALTHTAC events.