Waltonwood Senior Living Begins Weeklong National Gorgeous Grandma Day Celebration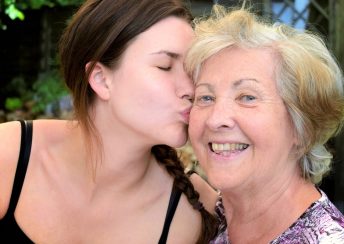 WEST BLOOMFIELD, MI — In honor of National Gorgeous Grandma Day, Waltonwood Senior Living has organized a weeklong celebration to pay tribute to grandmothers and senior women over 50 across Michigan, North Carolina, and Virginia. Culminating on National Gorgeous Grandma Day on Sunday, July 23, the festivities acknowledge the grace, achievements, and invaluable contributions of our treasured senior women.
National Gorgeous Grandma Day, initiated in 1984, serves to celebrate the lives of senior women and remind them of their significant roles in families and society. It is a day to acknowledge their wisdom, accomplishments, and, most importantly, their continuing importance and presence in our lives.
"We've put together a series of unique events in each Waltonwood community," said Sara Bailey, a senior regional director at Waltonwood. "From spa days to fashion shows, these grand celebrations aim to make our residents feel cherished, loved, and appreciated. We warmly invite their families to join in the festivities."
One event gaining much anticipation is the "Gorgeous Grandma Prom" at Waltonwood University in Rochester Hills, Michigan. Unlike your typical proms, the "Gorgeous Grandma Prom" is a day where senior women are the stars — complete with a spa day, special dinner service, cocktail hour, and musical entertainment.
"I am truly touched by the effort the staff puts into making us feel vibrant and youthful," expressed Kathleen O'Brien, a proud grandmother of seven. "I can't wait to get dressed up and celebrate with my fellow residents and family."
The weeklong series of unique events also includes fairy hair sessions at Waltonwood Lake Boone in Raleigh, North Carolina, and Waltonwood Cary Parkway's (in Cary, North Carolina) "12 Seasons of Beauty" runway show with makeovers, photoshoots, and live music.
Waltonwood Senior Living offers independent living, assisted living, and memory care services in Michigan, North Carolina, and Virginia. Each community provides residents with a maintenance-free lifestyle so they can enjoy all the comforts of their own home.
Credit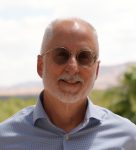 Jim Nelson
Editor
Jim Nelson is the Editor at Senior Living News, an online trade publication featuring curated news and exclusive feature stories on changes, trends, and thought leaders in the senior living industry. He has been a writer and editor for 30+ years, including several years as an editor and managing editor. Jim covers the senior living sector for SeniorLivingNews.com, distributes its e-newsletter, and moderates panel discussions for the company's HEALTHTAC events.