Waltonwood Senior Living Unites Generations with Third Annual Camp Waltonwood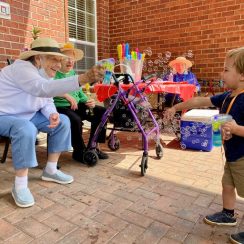 WEST BLOOMFIELD, MI — Waltonwood Senior Living announces its third annual intergenerational community event, Camp Waltonwood. According to a press release, the summer celebrations begin on June 10, 2023, and continue throughout the summer. Residents, their families, and staff across all 12 Waltonwood independent living, assisted living, and memory care communities in North Carolina, Virginia, and Michigan will come together in an atmosphere filled with shared joy, discovery, and unity.

At the heart of each Camp Waltonwood event is a unique theme that transforms the community for the day. From safaris to old-time fairs to pirate adventures, every moment is designed to create lasting memories and deepen intergenerational bonds between participants of all ages.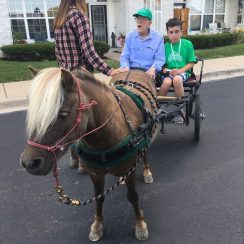 "These events help to strengthen the ties between aging parents, adult children, grandchildren, and beyond," said Lindsay Charlefour, Director of Life Enrichment at Waltonwood Senior Living. "We designed Camp Waltonwood so each community can host a grand, one-day intergenerational extravaganza for our residents, their families, and our staff. It's a time when we can come together, leave our daily routines, and simply celebrate life and each other."
"Growing up during WWII, my childhood was drastically different from today's tech-driven era," stated Audrey, a 94-year-old resident at Waltonwood's Providence location. "Yet, at Camp Waltonwood, I see children disconnecting from the digital whirlwind to embrace the simple joys I recall from my youth. It's a cherished space where, despite our fast-paced world, children can pause and just be kids again, bridging the generational divide with every shared moment." Her sentiment was echoed by Waltonwood Senior Living staff member Matt Swaney: "I witnessed a moment of pure sportsmanship when my nephew, usually a fierce competitor, let a senior resident win a game of cornhole. That encapsulates the spirit of Camp Waltonwood — kindness, respect, and cross-generational camaraderie."
A study from the National Institute of Health (NIH) shows that participating in intergenerational events like Camp Waltonwood improves both younger and older groups' well-being. Intergenerational events provide younger and older generations with the perfect opportunity to learn from each other. While it often gives older adults a sense of purpose and positively contributes to their overall happiness, it teaches younger generations to respect and value elders that help to keep stories and history alive within families and the greater community.
All summer long Waltonwood Senior Living will be using Facebook and Instagram to share live updates, photos, and stories from Camp Waltonwood.
Credit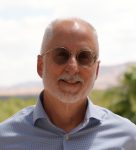 Jim Nelson
Editor
Jim Nelson is the Editor at Senior Living News, an online trade publication featuring curated news and exclusive feature stories on changes, trends, and thought leaders in the senior living industry. He has been a writer and editor for 30+ years, including several years as an editor and managing editor. Jim covers the senior living sector for SeniorLivingNews.com, distributes its e-newsletter, and moderates panel discussions for the company's HEALTHTAC events.