Watermark for Kids Brings Joy to Children with $2,500 Award to ACTS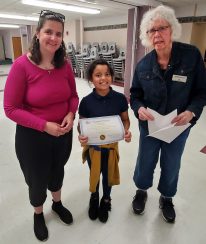 EAST LONGMEADOW, MA — East Village Place resident Joy Holsing, 79, makes sure she lives up to her name by spreading cheer and positivity to others every day. She is known as the Welcome Ambassador at her East Longmeadow Watermark Retirement Community because she always greets new residents with a warm welcome. She also impacts some of the youngest members of the surrounding area by volunteering to help them develop their academic skills.
Holsing is a site director and tutor for Action Centered Tutoring Services (ACTS), a nonprofit agency that provides free one-to-one tutoring and mentoring to elementary school children.
To support her heart-centered efforts, Holsing's East Village Place retirement community helped secure a $2,500 donation for ACTS through Watermark for Kids, a nonprofit started by Watermark Retirement Communities President David Barnes. The organization aims to support and empower underserved kids to express their character, leadership, creativity, compassion, and spirit — to express their true selves and thrive.
"This is such an unexpected surprise," said Dr. Barbara Headley, ACTS Executive Director. "We operate solely on donations and grants, and receiving this is wonderful."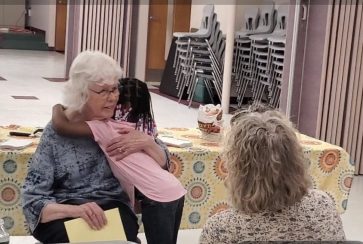 The award will help ACTS set up new tutoring sites with educational tools, site directors, books, and more, she said. Headley said Holsing is a world of knowledge and creativity.
"Joy does activities that build character, civic responsibility, faith, and team leadership skills; the kids just gravitate towards her," Headley said. "Her commitment to the kids is phenomenal, and she fulfills everything our organization desires in a site director."
Holsing began volunteering with ACTS almost 20 years ago, when she retired after 26-plus years working as a high school physical education/health teacher and school counselor. Holsing was also the girls' basketball, softball, field hockey, and tennis coach, and she started a Summer Shape Up program for the kids. At East Village Place she has continued her passion for helping kids become the best versions of themselves because, as she put it, "I see tremendous value in volunteering and helping the kids. I hope I can always remain a tutor."
"East Village Place is proud to celebrate and support Joy's volunteer work and her commitment to giving back," said Executive Director Patti Castelli. "She is an inspiration not only to those she tutors, but to all our residents and associates."
Tucson, AZ-based Watermark Retirement Communities® has been named in the top 25 Best Workplaces for Aging Services in a national program conducted by the Great Place to Work Institute and published on Fortune.com. A privately held company with over 30 years of service, Watermark manages more than 65 retirement communities coast to coast. Watermark is ranked as the nation's 10th-leading senior housing operator by the American Seniors Housing Association.
Credit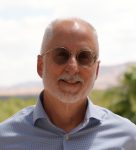 Jim Nelson
Editor
Jim Nelson is the Editor at Senior Living News, an online trade publication featuring curated news and exclusive feature stories on changes, trends, and thought leaders in the senior living industry. He has been a writer and editor for 30+ years, including several years as an editor and managing editor. Jim covers the senior living sector for SeniorLivingNews.com, distributes its e-newsletter, and moderates panel discussions for the company's HEALTHTAC events.