Personnel
Watermark Retirement Communities Appoints Tharp Executive Director of New Watermark Laguna Niguel; Gonzalez, Davidson Also Hired
October 3, 2023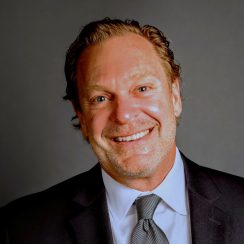 LAGUNA NIGUEL, CA — Watermark Retirement Communities has named Christopher Tharp executive director of Watermark Laguna Niguel, a new luxury senior living community set to open in November 2023.
"Our extraordinary community balances upscale living with the small-town vibe that's the hallmark of life in Laguna Niguel, so people can enjoy a vibrant lifestyle where they live," said Watermark Retirement Communities President/CEO David Barnes in a press release. "We are pleased to attract industry leaders like Christopher, who can create a service and amenity-rich community that's built for, and around its people."
Prior to joining Watermark Laguna Niguel, Tharp led top luxury senior living communities as an ED in Carlsbad, California, and Charleston, South Carolina.
"At Watermark Laguna Niguel, I'm excited to offer residents the choice of enhancing their lives through personalized programs and curated wellness offerings based on their unique interests and needs," said Tharp. "In addition, they will enjoy a brand-new building with apartments available on a monthly rental basis with no long-term commitment."
ALSO: Watermark University: The Antidote to Stagnation
Additionally, Tharp has appointed Hector Gonzalez as community life director, and Ashely Davidson, LVN, as wellness director.
Prior to Watermark Laguna Niguel, Gonzalez was director of services at a senior living community in Carlsbad, California, and Davidson was a group fitness instructor, and previously a supervising licensed vocational nurse in Laguna Hills, California.
Watermark Laguna Niguel will feature Watermark's signature programs, while also offering amenities and integrative wellness programs based on Watermark's partnerships with premier universities, cultural organizations, and local nonprofits. The signature dining venue, Seasons, will feature Healing Kitchens recipes created alongside Rebecca Katz, a nationally recognized expert on the role of food in supporting optimal health. Dining will also feature Watermark's signature program Gourmet Bites Cuisine, serving protein-packed, nutritionally balanced, bite-sized meals, which enhance independence and bring back the joy of dining without using utensils. The community offers assisted-living and memory-care residences in a service and amenity-rich upscale environment, including 24/7 concierge and associate support, a full-service salon, gourmet dining options and Watermark's signature programs, including Watermark University and Extraordinary Outings.
Watermark Retirement Communities has been named one of the top 25 Best Workplaces for Aging Services in a national program conducted by the Great Place to Work Institute and published on Fortune.com. A privately held company with over 30 years of service, Watermark manages more than 65 retirement communities in 21 states coast to coast. Based in Tucson, Arizona, Watermark is ranked as the nation's 10th-leading senior housing operator by the American Seniors Housing Association.