WesleyLife Broadens its Philanthropic Impact with WesleyLife Foundation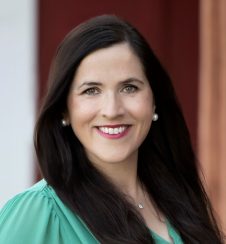 JOHNSTON, IA — WesleyLife, a nonprofit provider of well-being services for older adults, has announced the launch of the WesleyLife Foundation, which is designed to meet specialized and critical needs of an ever-growing population of older adults.
Sophia S. Ahmad, Vice President of Philanthropy for WesleyLife, is heading the WesleyLife Foundation, whose formation has long been a goal of the organization.
"With the Foundation's inception, our goal will be to address challenges regarding the aging process and perceptions related to it, including nutritional insecurity, isolation, affordable housing, workforce shortages, and other issues," said Rob Kretzinger, President/CEO of WesleyLife. "As we celebrate our 76th year of service, this is a perfect time to launch this increasingly important endeavor."
ALSO: Pendroy Named COO of WesleyLife
The Foundation is a 501c3 governed by a volunteer board of directors that provides strategic guidance for WesleyLife's philanthropic endeavors and anticipates and supports critical needs in the organization's communities and among its services.
"The inauguration of the foundation will create countless opportunities to connect generous donors with opportunities to support components of our mission that resonate deeply with them," Ahmad commented. "As we head into a time of unprecedented growth and development for our organization, we look forward to offering our donors the chance to impact our initiatives in ways that will resonate broadly, in ways we couldn't have imagined."
WesleyLife Foundation's board of directors is chaired by Travis Simpson, Regional President for Northwest Bank and a longtime community philanthropist, and donor to and frequent volunteer for WesleyLife.
"It is an honor to chair this inaugural Foundation Board; we are grateful that many influential community leaders and philanthropists who care deeply about our mission have enthusiastically agreed to serve and lead this nonprofit organization," Simpson said.
Celebrating its 76th anniversary this year, WesleyLife is certified as a Fortune Top 20 Best Workplace for Senior Living; it is a non-profit offering health and wellbeing services for older adults through 12 communities in Iowa and Illinois, along with an array of home- and community-based services.
Credit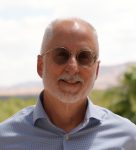 Jim Nelson
Editor
Jim Nelson is the Editor at Senior Living News, an online trade publication featuring curated news and exclusive feature stories on changes, trends, and thought leaders in the senior living industry. He has been a writer and editor for 30+ years, including several years as an editor and managing editor. Jim covers the senior living sector for SeniorLivingNews.com, distributes its e-newsletter, and moderates panel discussions for the company's HEALTHTAC events.