Whitestone Unveils Expansion, Phase One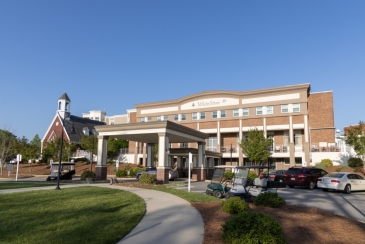 GREENSBORO, NC — For more than 100 years, WhiteStone has served Guilford County seniors, and now the senior living community will be able to accommodate even more residents as the first phase of its $75 million expansion project is now complete.
The brand-new independent living expansion and Care and Wellness Center renovations will be unveiled during a special red-carpet event on August 11 at the community in Greensboro. Local dignitaries will join WhiteStone leadership, current residents, and other community leaders and invited guests during a ceremony followed by community tours. Exclusive media tours and visuals will be available during this event
"This expansion means so much, not only to the WhiteStone community, but to the entire Guilford County area," noted Marie Dunn, director of sales and marketing at WhiteStone. "We've had so many seniors and their families walk through our doors looking for the continuum of care provided here, and this expansion is going to meet these needs like never before. It's exciting for us to see this growth and welcome more people to the WhiteStone family."
In Guilford County, more than 16% of the population has reached their senior years, and that number will continue to climb as baby boomers age. WhiteStone's expansion features 67 independent living residences in a variety of one-bedroom and two-bedroom plan options. In addition, the Care and Wellness Center renovations include a state-of-the-art rehabilitation gym, courtyard and gardens, and an enhanced salon and spa.
ALSO: Whitestone Senior Living Marks Halfway Point in $75 Million Expansion with Cornerstone Event

The final phase of the expansion project will include 24 assisted living residences and 12 memory care suites; it is scheduled to be completed this fall.
WhiteStone, the first and oldest life plan community in North Carolina, offers an array of life-enhancing amenities on campus, including multiple dining venues, indoor swimming pool and fitness center, an art studio and woodworking shop, salon and spa, dog park, and chapel. Residents enjoy wellness and fitness programs, continuing education classes, and social and cultural events.
"This expansion is going to meet the needs of so many seniors looking for a retirement option that will not only enhance their lives through a key focus on greater community and proactive wellness, but the lives of their families and friends as well," said Dunn. "Since opening our doors 110 years ago, we've always put our residents' needs first. Through that caring philosophy, we're able to help seniors live a purposeful, engaged, and happy lifestyle — now and in the years to come."
The community expects to add more than 45 new associates in Greensboro thanks to the expansion, which began welcoming residents in May 2023.
Founded in 1912 as the first Masonic Fraternal Home in the U.S., WhiteStone provides senior adults with a variety of residential options, including independent living, assisted living, memory care, short- and long-term skilled nursing, rehabilitation, and in-home care.
Credit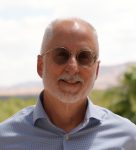 Jim Nelson
Editor
Jim Nelson is the Editor at Senior Living News, an online trade publication featuring curated news and exclusive feature stories on changes, trends, and thought leaders in the senior living industry. He has been a writer and editor for 30+ years, including several years as an editor and managing editor. Jim covers the senior living sector for SeniorLivingNews.com, distributes its e-newsletter, and moderates panel discussions for the company's HEALTHTAC events.