12 Oaks Senior Living Adds New Consultant to Leadership Team
12 Oaks Senior Living, a senior living management company based in Dallas, Texas, has hired Natalie Kunkel as a consultant. Kunkel brings more than 25 years of experience specializing in memory care development, training, and support. Alongside her memory care experience, she also brings more than 15 years of experience in sales, training, and operations in senior living to the 12 Oaks team.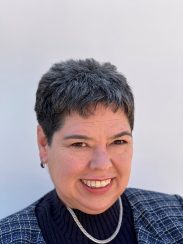 As a Consultant for 12 Oaks Solutions, Kunkel will use her experience and expertise to support property management operations in the areas of sales, CRM training, and marketing plan execution, as well as training and support for memory care programs.
Kunkel has previously served as a Program Director, Executive Director, and Operations Director. In multisite roles, Kunkel has provided operational and engagement support across 12 states. She has a passion for creating joy for those she serves, whether through helping a senior find their perfect home, teaching care associates how to embrace the journey of dementia or supporting thriving teams.
Kunkel received her Bachelor of Science degree in Therapeutic Recreation and Human Biology. She is a Certified Therapeutic Recreation Specialist® and Certified Dementia Practitioner®.