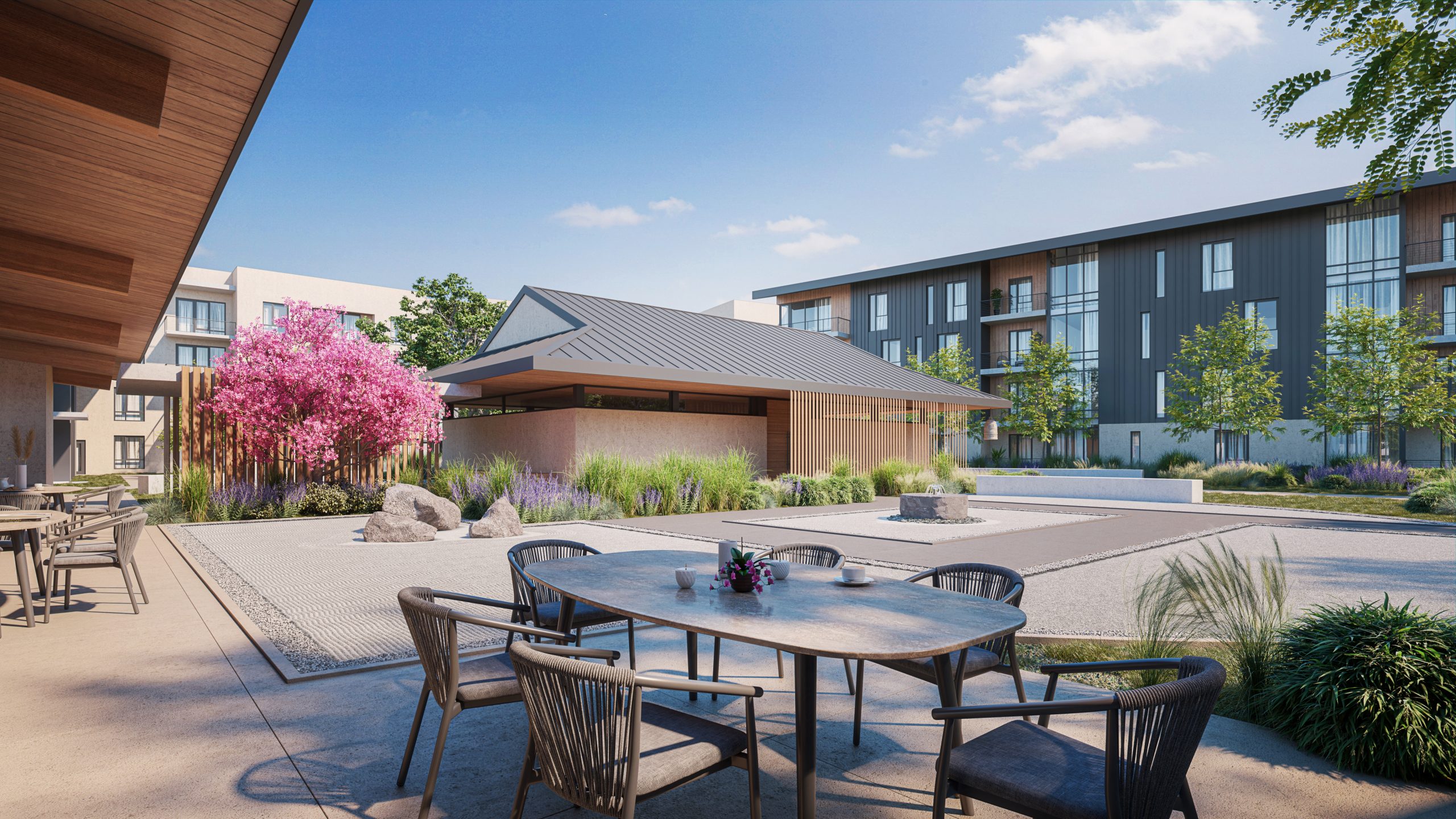 By Jim Nelson | October 10, 2023
"We have always been a generation of seekers; curious and actively questioning," it says on Enso Village's website. "Zen as it has traveled from India, to China, to Japan and now here to the West, has provided a steady basis of silent meditation and teachings for 2,500 years that allow us to respond to our environment in an awake and skillful way."
The term Zen has its roots in the Sanskrit word for meditation, and meditation — for inner peace and for gaining insight — is at the root of Zen. Short on doctrine, Zen is a path to experiencing profound joy and a oneness with all, a way of living rather than a religion or philosophy.
Over the past few decades, Zen has become very much a part of Western culture, thanks in part to the San Francisco Zen Center, and Enso Village is the creative collaboration between that Zen Center and the Kendal Corporation, which was founded on the principles of the Religious Society of Friends (Quakers).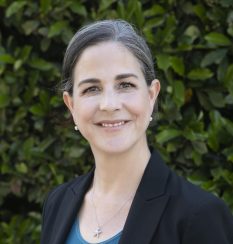 "One of the things that really attracted me to this role," Enso Village CEO Rosemary Jordan told Senior Living News, "is the incredibly special nature of the partnership. You have the Zen Center and its global recognition, its important historic place in Zen Buddhism in the United States, and you have Kendal, which is recognized as the probably most respected, most experienced nonprofit Senior Living organization in the country, [with] these really admirable Quaker values."

Together, these not-for-profit organizations have created the soon-to-open, 60+ Enso Village (and the still-in-the-early-stages Enso Verde in Southern California). A model of sustainability in a Zen-inspired setting, Enso Village features standard amenities — two-plus miles of walking paths, an indoor heated pool, a fitness center — and it will also take the road less travelled with optional acupuncture, weekly Buddhist teachings, daily meditation, forest therapy, tai chi, and mindfulness classes. Boasting 221 independent-living, 30 assisted-living, and 24 memory-care residences situated on 15 acres nestled amongst gently sloping hills, vineyards, and woodlands, Enso Village is a 90-minute drive north of San Francisco.
Less than a month before opening to residents, Senior Living News Zoomed with CEO Jordan and Spiritual Director Susan O'Connell, who, as the former president of the San Francisco Zen Center, helped found Enso Village.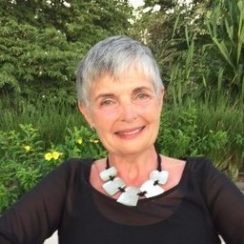 SENIOR LIVING NEWS: How did the partnership come together between Kendal and the Zen Center.
SUSAN O'CONNELL: There was a need at the San Francisco Zen Center to take care of our aging teachers, so we started to look for a solution that might include being related to a senior living developer and work out a format that would take care of some of our people, and also let us share our way of thinking about life and death and sickness and happiness with the wider world.
SLN: I'm curious about the name, Enso Village; what is the story behind that?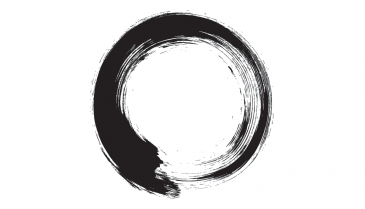 SO: Think about Japanese calligraphy, and how they take a calligraphy brush, dip it in the ink, and then take a breath and in one breath draw this circle that is not connected at the top. That circle is an "enso," and that practice of drawing it is a practice of presence; it indicates transformation and all kinds of wonderful things. And "village" was very important because it's all about community. We're doing this together as a village.
SLN: Rosemary, were you drawn to Enso Village because you are a Zen practitioner as well?
ROSEMARY JORDAN: I've really enjoyed my experience, so far — almost a year and a half now — getting exposure through the Zen Center to a lot of different forms of meditation, and I am practicing every day, which is wonderful. So, I appreciate the question a whole lot.
My first real job out of college was for a consulting group that worked for the federal government, and my first assignment was to write a review of the literature about senior living. The federal government wanted to know, "What is this new category? How is it the same or different from skilled nursing? Ought we to regulate it?" And I had the wonderful opportunity to interview developers, architects, older adults and their advocates, designers, all kinds of people who had dreams. And we created this sort of portrait of an amazing place with thriving active older adults with agency and autonomy. I never forgot that dream of what it could be. I think there's been some really special projects built all over the country and a lot of wonderful learning in our industry, but this is the realization of that dream, that concept that I studied about way, way back in time. It's a thrill to be a part of this thing that I always hoped could actually happen.
SLN: Susan, how did you get involved with Zen?
SO: I moved into the San Francisco Zen Center in 1995, after having had quite a full life, where I was an actress and also independent film producer. It was a time of crisis in my life, and I moved in for what we call refuge, to sort of be held by a community while I went through determining what was next. And what was next was studying Zen for the rest of my life. It became clear when I looked around that I had gotten myself to the place that would occupy the last part of my life. So I've lived at [the San Francisco Zen Center at] Green Gulch in the city, I've lived at [the Zen Center at] Tassajara, and trained as a Zen teacher.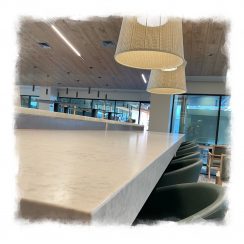 SLN: So how will Zen fit into Enso Village?
RJ: One way to think about this, Jim, is what is Zen inspired? There's three things that we think about in that context: One is the built environment itself. You'll see the natural materials, the wood, the stone. The planting design is very much inspired by the kinds of places that you may be already familiar with from your Zen practice.
We have dedicated spaces on the campus, the second component, which are very much Zen inspired. One is our Zendo, which is a dedicated, purpose-built space for meditation; that space will never be used for bingo, it will never be used for dog training, it will only be for that purpose. We have a Japanese style tearoom, which is another nod to that connection between some elements of Japanese culture and Zen Buddhism.
And the inward part, the part that really is completely path breaking, is the fact that we're embarking on a training and development program. The Mindful Community Training is a curriculum designed through the Zen Center's leadership with the Zen caregiving project to ensure that both the team members who work for my organization and the residents are coming together in a non-dual way to experience this journey as co-creators. We're going through something profound, [and] this is the last stop, which we hope is the very best stop for the folks that are living with us — they're going to be our intimate partners in this. The training helps us through that process, coping with the difficulties, the grief, the strain that can accompany supporting older adults, and also the great joy and transcendence. There's a concept called gerotranscendence that you might be familiar with; turns out very cool and interesting things happen when you hang out with older people. And that is what we're trying to cultivate through this Mindful Community Training.
So, it's all those elements: the overall design, specific components on the campus, and the training.
SO: This is Zen inspired, not Zen required. You do not have to do anything. There are people moving in who I am sure are moving in because the place is beautiful and it's in a beautiful part of the world, it's near their kids, and they want to be around what this sounds like, but they may never step foot into the meditation hall. And that's fine. There will be over 20 retired Zen teachers living there — which is another difference maker — available if you have questions about meditation; they're retired, but they are not ever going to stop practicing or being teachers.
SLN: I was noticing Erin's unusual job title: Head of Inspirement.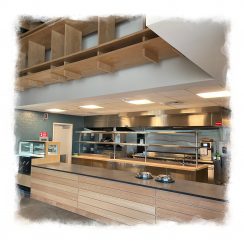 RJ: Dr. Erin Partridge is another unbelievable member of our team. For us, Inspirement is basically everything that isn't care support, food, and the other aspects of the resident experience. Because of the Kendal relationship, it's really important to us that the residents define what their events and adventures are. That's a twist and a change from what is conventional. So, Erin's job, and her team, is to listen to the desires of the residents and then make that happen. If they want to go to an artist studio and talk to an artist in Sonoma County, Erin will make that happen; if they want to go on a naturalist walk and learn about Indigenous practices in this community — which is an incredibly rich tradition here — she will make that happen. She is responsible for three Inspirement studios, which are way beyond your arts-and-crafts-room concept. She also oversees all of our fitness and physical wellbeing, and working with dozens of professionals in this area who want to teach qigong and tai chi, and all of those different forms.
We used to call it "activities," and then we started calling it "life enrichment," in senior living, and we wanted to come up with a name that was so different that it really signaled that we're thinking about this on a completely different level. It was one of our future residents that came up with the name Inspirement.
SLN: Tell me how sustainability fits into the creation of Enso Village.
RJ: This project is, in part, funded by California Green Bonds, and I think it's on track to be, if not the greenest, one of the greenest senior living communities ever built. There's unbelievable requirements associated with the pre-construction, the construction, and how we operate the building across every dimension of sustainability, as well as every dimension of waste and toxic materials avoidance that you can imagine. One of the other reasons I was really attracted to this role is I wanted to be a part of an organization that was dead serious about addressing the climate crisis. This summer I completed my certification in Sustainability Leadership at Stanford Graduate School of Business, so I now consider myself the chief sustainability officer as well as the CEO. We talk about what our efforts need to be every single day here, across every dimension of our operation.