Acts Announces New Board Appointments
FORT WASHINGTON, PA–Acts Retirement-Life Communities, one of the nation's largest not-for-profit senior living organizations, is pleased to announce the addition of William Reynolds and Michael Kelly to its board of directors. The Acts Board represents a diverse group of volunteer members who serve without compensation and embrace the company's mission, purpose and values in providing senior living services.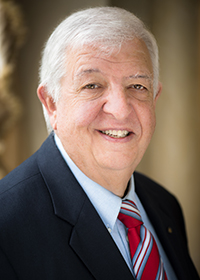 Reynolds is a resident of The Evergreens, an Acts community in Moorestown, NJ. He served as a teacher and administrator in public and private schools and at the University of Pennsylvania prior to more than 20-year career as founder and senior partner in Reynolds & Schaeffer Associates, Inc., a management and consulting firm that specialized in working primarily with not-for-profit organizations in health, human services and education.
In 1997, after retiring from Reynolds & Schaeffer, Reynolds returned to academia to start the Center for Management and Entrepreneurship at Rutgers School of Business in Camden, where he served as the Center's Executive Director until his retirement from Rutgers in 2010.
Reynolds holds a doctorate in management from the University of Pennsylvania, a masters from Harvard University and a bachelor's degree from Lafayette College. A lifelong resident of Haddonfield, NJ, he has been heavily involved in public service, serving in several elected and appointed positions in that community including mayor, director of public works, library board of trustee's chair, and co-founder of the local community foundation.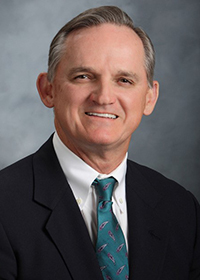 Kelly is a recently retired investment banker with B.C. Ziegler and Company, where he led the firm's non-profit senior living finance activities in the Mid-Atlantic region. Prior to his 25-year tenure at Ziegler, he was a public finance lawyer specializing in non-profit healthcare and senior living finance and a developer of non-profit senior living communities.
Kelly holds a bachelor's degree from Davidson College and a Juris Doctor degree from Vanderbilt University. He has been deeply involved in church and civic activities in Jacksonville, including extensive tenures on the Boards of Directors of the YMCA of Florida's First Coast, the Catholic Foundation, and Timuquana Country Club.
"We are very fortunate to have such a qualified individuals join our board of directors," said Acts Board Chairman Dr. John Esterhai, Jr. "Bill and Michael bring a wealth of business and leadership experience that will be a benefit to the Acts governance team as we continue to enhance our mission and position ourselves for the future of senior living services."
Headquartered in suburban Philadelphia, Acts Retirement-Life Communities is the nation's largest not-for-profit owner, operator and developer of senior living continuing care retirement communities (CCRCs), with a network of 26 campuses in nine states serving more than 10,000 residents and employing approximately 8,000 people.