Personnel
Anthem Memory Care Promotes Boonstra to Management Team
November 14, 2023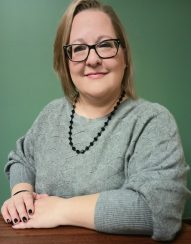 LAKE OSWEGO, OR — Anthem Memory Care has promoted Jennifer Boonstra to senior life engagement director, according to a press release. In addition to her current role as life engagement director for Porter Place in Tinley Park, Illinois, Boonstra now also provides training, education, and support for the life engagement teams at 16 Anthem Memory Care communities.
Boonstra brings over 20 years of senior living experience to this position. Prior to joining Anthem Memory Care, she was the memory care life engagement director at Senior Star at Weber Place (now called Story Point of Romeoville, Illinois).
ALSO: Anthem Memory Care Promotes Thomas, Katinos
Anthem Memory Care's core purpose is to protect, engage, and love people living with memory loss and it is committed to provide understanding and significance to people with Alzheimer's disease and other types of dementia. Based in Lake Oswego, Oregon, Anthem operates and develops memory care communities in Arkansas, California, Colorado, Illinois, Kansas, Minnesota, Ohio, and Washington.