Arrow Senior Living Promotes Four New Managers, Names Four Executive Directors
St. Louis-based Arrow Senior Living has promoted Crystal Parrish, Nicole Rozsa, Gregory Dierlam and John McAninch to its management team.
Parrish, BSN, RN has been promoted to managing director of wellness. In her new role, she will provide clinical oversight and support across Arrow communities. With more than a decade experience in healthcare and senior living, her previous assignments include clinical nursing instructor and corporate director of clinical care. Parrish joined Arrow in January 2021.
Rozsa has been promoted to managing director of marketing. In her new position, Rozsa will supervise marketing strategy over Arrow's Ohio portfolio. She previously served as marketing director overseeing the company's new development projects. Rozsa first joined Arrow in 2018 as a sales and marketing coordinator.
Dierlam has been promoted to managing director of marketing and will oversee strategy for the company's growing Missouri portfolio. He first joined Arrow in 2016.
John McAninch has been promoted to managing director of culinary operations. Under his new title, McAninch will oversee dining experience across Arrow communities. Having first joined Arrow in 2016, McAninch previously served as an executive director, marketing director and regional director of operations.
Arrow also appointed Michael Mayberry, Christine Serdinak, Gregory Schindler and Tammy Vaughn as executive directors.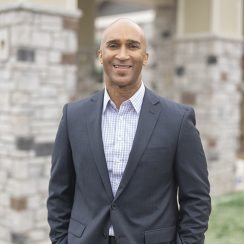 Mayberry will lead operations as executive director of Arrow's newly developed community, The Princeton, in Lee's Summit, Missouri. A licensed nursing home administrator, Mayberry previously worked in public health and nonprofit community development before joining Arrow in November 2021.
Serdinak, LNHA, CEAL will oversee daily operations at Vitalia Active Adult Community, opening March 2022, in North Royalton, Ohio. She brings more than 20 years of experience in skilled nursing and senior living to the Arrow team, is a licensed social worker, and has previously served in regional sales and operations roles.
Schindler has been named executive director at Vitalia Senior Residences at Westlake, OH. A licensed nursing home and healthcare administrator, Schindler holds both a master's and bachelor's degree in health administration from Ohio University.  Before joining Arrow, Schindler held administrator roles with Brookdale and Senior Living Communities, LLC.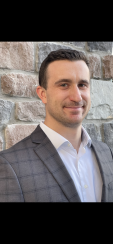 Vaughn was recently promoted to executive director at Gentry Park Senior Living in Bloomington, Indiana. Before stepping into her new role, she previously supported the community's daily operations as the business office director. Vaughn has served Gentry Park residents, families and team members for five years and is a licensed residential care administrator.