Assisted Living and Memory Care Community in Georgia Sells
BUFORD, GA — Senior Living Investment Brokerage (SLIB) has facilitated the sale of a 77-unit assisted living and memory care facility in this city roughly 40 miles northeast of Atlanta. The facility, built in 2012, is just over 51,000 square feet on approximately 3.5 acres of land.
The buyer is a Florida-based regional owner/operator that plans to invest in cosmetically updating the community.
"The buyer is excited to expand their presence in Georgia," said SLIB Managing Director Bradley Clousing, who handled the transaction with Daniel Geraghty. "This acquisition is a strategic move for their operations in the Georgia market."
The seller was a private REIT that had purchased this asset as part of a larger portfolio and was an operational outlier.
Credit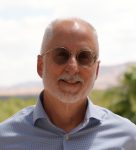 Jim Nelson
Editor
Jim Nelson is the Editor at Senior Living News, an online trade publication featuring curated news and exclusive feature stories on changes, trends, and thought leaders in the senior living industry. He has been a writer and editor for 30+ years, including several years as an editor and managing editor. Jim covers the senior living sector for SeniorLivingNews.com, distributes its e-newsletter, and moderates panel discussions for the company's HEALTHTAC events.