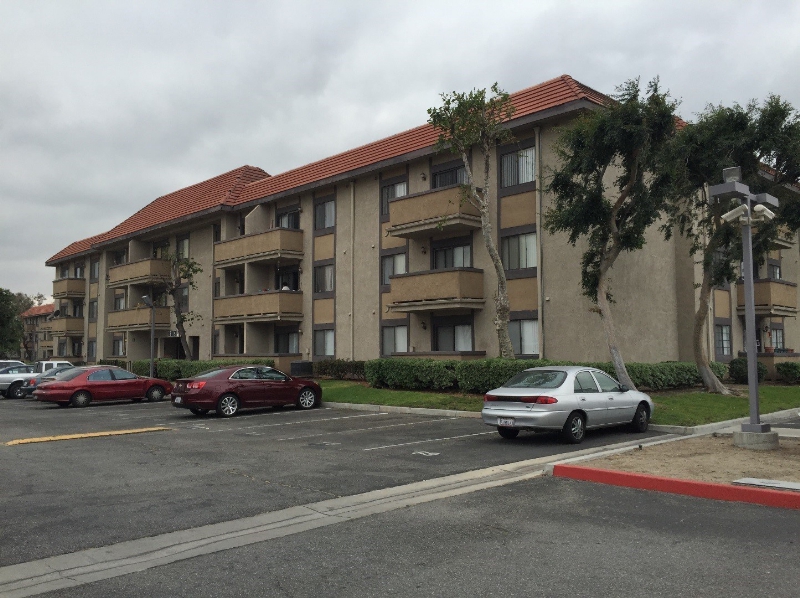 Communities
Bascom Closes 344-Unit Senior Apartment Community in Fontana, California
July 31, 2015
IRVINE – The Bascom Group, LLC ("Bascom") has acquired the Courtyard Senior Apartments, a 344-unit independent living senior apartment community located at 8185 Palmetto Avenue in Fontana, California for $31,150,000, or$90,552 per unit. Gary Mozer and Katie Rodd of George Smith Partners arranged the debt financing with One West Bank providing the new loan. Stephen Peters with Melody West was the broker for the sale.
This marks Bascom's 14th recent California acquisition and comes on the heels of the closing earlier this month of The Square Apartments, a 112-unit garden style apartment community located at 12517 Brookshire Avenue, Downey, California for $25.5 million.
Built in 1989, Courtyard Senior Apartments consists of four elevator serviced three-story buildings situated on eight and a half acres in the rapidly growing community of Fontana. The unit mix is comprised of 62% one-bedroom one-bath, 10% two-bedroom one-bath, and 28% two-bedroom two- bath units with fully equipped kitchens and patios or balconies. The property is ideally located in central Fontana— residents are just minutes away from local area amenities including the new Fontana Senior Center, Main Street Fontana, Fontana Central Library, Kaiser Regional Hospital, and Walmart.
Scott McClave, Senior Principal for Bascom, comments, "Courtyard Senior Apartments is one of the best values we've seen in Southern California for some time. It represents our third independent senior living community and is a great opportunity for Bascom to expand our presence in this growing market segment. We are excited about the opportunity to enhance the resident experience by upgrading the property through an improved amenity package and services."
Julie Schoenbachler, Senior Vice President for Bascom, adds "Bascom plans to implement a renovation program to address many deferred issues associated with the senior apartment community and create a strong enhancement program after understanding the residents' needs and desires."
About Bascom: The Bascom Group, LLC (http://www.bascomgroup.com) is a private equity firm specializing in value-added multifamily, commercial, and non-performing loans and real estate related investments and operating companies. Bascom sources value-added and distressed properties including many through foreclosure, bankruptcy, or short sales and repositions them by adding extensive capital improvements, improving revenue, and reducing expenses by realizing operational efficiencies through implementation of institutional-quality property management. Bascom, founded by principals Jerry Fink, David Kim and Derek Chen, is one of the most active and seasoned buyers and operators of apartment communities in the United States. Bascom has completed over $9.5 billion in multi-family and commercial value-added transactions since 1996 including more than 250 multifamily properties containing over 69,000 units. Bascom has ranked among the top 50 multifamily owners in the US. Bascom's subsidiaries and joint ventures include the Southern California Industrial Fund, Rushmore Properties, Bascom Portfolio Advisors, Shubin Nadal Associates, Spirit Bascom Ventures, REDA Bascom Ventures, MHF RM Holdings, Bascom Northwest Ventures, Bascom Arizona Ventures, Harbor Associates, and the Realm Group. Bascom's subsidiaries also include Premier Business Centers, the largest privately held executive suite company in the US. For additional information, please visit www.bascomgroup.com.