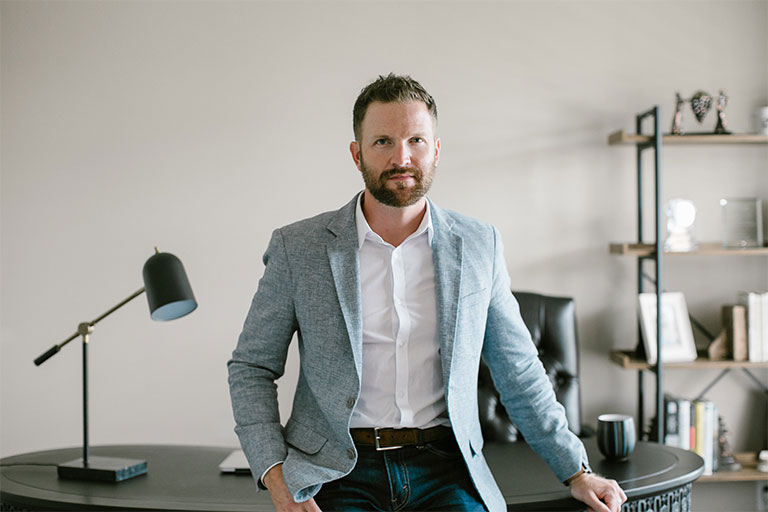 Bridging The Generational Gap
In an interview a year ago, senior living visionary Josh Crisp told Senior Living News the future would be marked by creative and affordable solutions whereby care is created via a lot of diverse partnerships. The real challenge would be delivering services in the most affordable ways possible to a population that is radically different than the one now being served.
Crisp has taken a giant step toward that future with the creation of Solinity, owner/operator of what he calls "the next generation" of senior living communities. As founder, president and CEO of Solinity, Crisp believes the days of building cookie-cutter communities isolated from younger generations are over. Instead of segregating seniors, Solinity aims to bring people together.
"Our approach to housing and services will bridge the gap that divides the generations," he said. "Regardless of our age, physical abilities or disability, we are all called to fulfill a purpose. Through Solinity, we will seek to break down the industry silos that exist between providers to create solutions for the growing challenges we face."
Crisp believes that by living and working together in a collaborative environment and engaging with one another, both groups will find enlightenment and fulfillment physically, emotionally and spiritually.
With many years of experience operating senior living communities and establishing brands, Crisp has a tremendous passion for reshaping the industry to better meet the needs of the total person. He previously served as a founding partner of Dominion Senior Living and remains as president of TLC Senior Living.
Focusing on boutique-style, affordable communities in the independent living, assisted living and memory care continuum with multi-generational components, Solinity will initially concentrate on the Southeast—primarily Tennessee and surrounding states for new development, acquisitions and third-party management.
"I want to create solutions that are favorable not only to what older adults want and need but what they can afford," Crisp said.
Solinity will determine unmet needs in local communities and create unique designs, branding and culture that capture the flavor and particular preferences of the people in that city or town. Instead of forcing its culture on future residents, Solinity will shape each community's culture into one that uniquely fits those who live in the area.
"The name Solinity is a combination of the word Sol, which means sun, and Unity. The name exudes a sentiment of warmth, vibrancy and unity," said Crisp. "We truly believe that by working together, we can accomplish much more than we ever could apart. I am personally thrilled to launch this new concept, and we have a unique opportunity to engage our young and old together."
Crisp's work to bridge the multigenerational gap from the workforce side to living is influenced by think tank partners, including Amanda Cavaleri, founder and CEO of Connect the Ages, on a mission to inspire 5 million Gen Xers, millennials and Generation Z individuals to pursue multi-disciplinary careers in aging by 2025.
"I believe older generations are the world's largest wasted resource with the greatest potential to benefit future generations," says Cavaleri, an AARP A. Barry Rand Enterprise Strategy & Innovation Fellow currently on a 6.5-week film tour exploring longevity in 10 European countries.
Andrew Carle has focused his work in the area of "niche" or "affinity" communities for more than a decade on the need to eliminate "Elderly Islands"—essentially the vast majority of senior living communities (at all levels) that have intentionally or unintentionally segregated seniors from the rest of society.
"While many of these are high-end, high-amenity communities, a bird in a gilded cage is still in a cage," said Carle, award-winning professor, executive-in-residence and founding director of the senior housing administration program at George Mason University, where he established the nation's first curricula dedicated exclusively to the senior housing field.
"These communities are coming to be viewed as a form of ageism, the last 'ism' we seem to have willingly accepted. The issue is when nearly one-fifth of the U.S. population will soon be over the age of 65, it's time we stop thinking it is the senior's preference to be forced to essentially 'disappear' by moving them out of everyone else's world.
"We also know the baby boomers, in particular, will not accept this as their only choice in senior housing. They do not view themselves as either old, or a group that will be expected to go quietly into the night," added Carle, who received national and international recognition for defining a new category of senior housing—University Based Retirement Communities (UBRC's)™, as well as a definition and categories for "Nana" Technology™ (technologies for older adults).
Action Pact and partners Liberty Hospital and Healthy Living Centers of America will open Norterre, the first-of-its-kind multi-generational community in Liberty, MO, this fall.
The first phase of the $66 million project located on 17 acres next to Liberty Hospital is the 65,000-square-foot Aurora Health and Wellness Center, which will bring together adults and children of all ages. It will offer Zumba, Pilates, yoga, tai chi, cardio rehab, a 400-meter running/walking track, saunas, steam baths, warm water exercise and 25-meter lap pools, physical therapy clinic, personal trainers, spin studio, demonstration kitchen, bistro and childcare center.
Sixty assisted living residential suites with 20 dedicated for memory support, as well as 60 short-stay recovery and rehabilitation suites, will be based on the "household model," developed and introduced to the senior living sector by Action Pact CEO Steve Shields, also Norterre chairman/managing partner, and Action Pact Founder LaVrene Norton.
The buildings will surround and face Performance Park, a large greenspace which features a splash pad, a lavender garden, sculptures, seating and walking trails. The next phase of Norterre will include independent living and non-age-specific housing options.
"An athlete will work out next to a senior recovering from a stroke while a mother drops her daughter off in the children's area so she can meet a friend to participate in a yoga class," says Shields. "Seniors in memory support and assisted-living households will spend time in the greenspaces, health and wellness center and bistro alongside young adults and families. A strong sense of connection will fill the campus."
Renderings by Mayabious, courtesy of Action Pact Design
Credit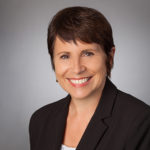 Cheryl Slavinsky
Editor
As editor of Senior Living News, Cheryl curates the news and writes a weekly feature story. She also plans the education portion of the HealthTAC events produced by Senior Living News and moderates the executive panel discussions. Cheryl has consulted with senior living clients for more than 20 years and served as senior public relations strategist for Varsity, a marketing and sales consulting agency focused on occupancy for retirement, assisted living and continuing care retirement communities (CCRCs)/Life Plan communities, and more. She previously managed national media relations as Rite Aid's director of public relations.