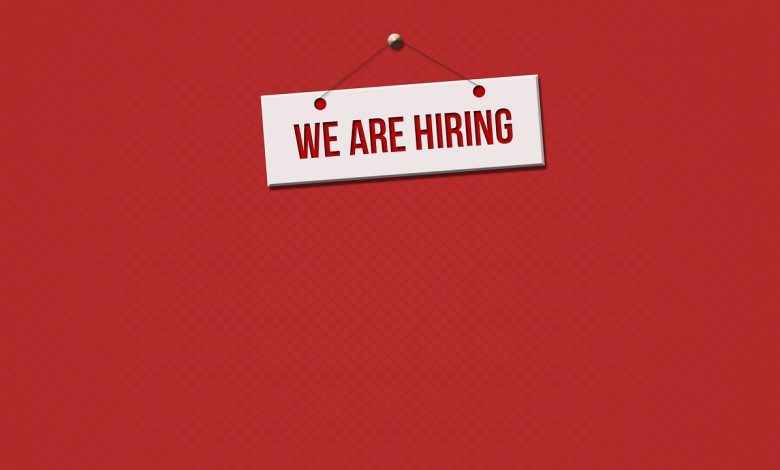 Editorial
Staffing Solutions: A Conversation with Health Dimensions Group President Amber Rogotzke
By Jim Nelson | November 17, 2023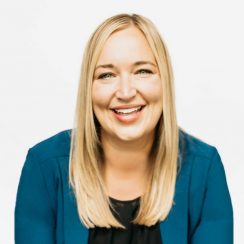 [This is the next in a series of interviews with senior living executives about ways in which they're mitigating staffing challenges in their communities. If your community is having success with a new staffing process, please reach out to editor Jim Nelson at jnelson@seniorlivingnews.com, and maybe we'll share your success in a future interview.]
Wherever you go in this industry, whomever you talk with, the topic of staffing challenges is inescapable. Whether it be recruiting CNAs, retaining current staff, or the looming U.S. Department of Health and Human Services' proposed rule to establish national minimum nurse staffing standards, "staffing" is an ongoing national bogeyman.
With that in mind, we recently checked in with Amber Rogotzke, the president and principal of Health Dimensions Group, which manages 49 senior-living and care communities in nine states. Rogotzke was HDG's EVP of human resources for five years before rising to president in 2019, so she's got the unique perspective of one who has run the HR department and who now runs HDG with CEO Erin Shvetzoff Hennessey.
SENIOR LIVING NEWS: What are some of the staffing challenges that HDG has been facing in the last couple of years, say since the pandemic?
AMBER ROGOTZKE: "I would say since the pandemic, and this obviously predates the pandemic, the industry as a whole has been staffing challenged, right? I don't think we do a great job in our profession of showcasing all the great things and overcoming the negative media outlets that portray our profession in a negative light. I think that, obviously, is one of the biggest issues we have to solve as a profession, and [to] have all of our associations and partners like [Senior Living News] come together and highlight the difference that we're making in the lives of seniors.
"I think we were portrayed in a very negative light [from] 2020 on, and so overcoming that and overcoming the general perception of senior living in our day-to day-lives and in everybody's world has to be a priority of every organization in our profession moving forward.
"I think we're feeling, just as every industry is feeling across the country, the pain of a lot of the baby boomers retiring. We knew this was coming, we just didn't anticipate it would happen this fast [or in] these big of droves, which I think is what's happened post-pandemic. And then compressed on that the lack of immigration that's been allowed to happen over the last several years in a formidable fashion."
SLN: What kinds of things is HDG doing to help change some of that perception of working in this industry?
AR: "I think it requires us partnering with young adults as quickly as we can, and even children. First of all, having a great community atmosphere and community presence, being very involved as a senior living community, inviting the community in, pushing both team members and residents out as much as possible to be an integral part of the greater community as much and as often as you can.
"We've really asked and pushed our communities to develop relationships with high schools. Trying to show young adults that this is a great career path, not only through word of mouth, but through team members that we are hiring and recruiting in our communities — hopefully they're going out and telling their friends about this. I think it starts there, partnering after high school with local community colleges is really critical; universities, depending on how big your community is at large, making sure that partnership is there.
"Also, bringing in nurses, showing them how great it is to be with senior living, that you're working with people in their homes, in a greater community setting. You're not in a hospital setting where you're getting a different patient every day or every week. You can really develop relationships, really fun, engaging relationships with our residents."
SLN: In the next eight years the estimate is that roughly 25 percent of jobs — nearly 150 million roles — will be shifting from younger employees to older employees, and according to a recent Gallup poll 41 percent of American workers now expect to be working beyond the age of 65; 30 years ago, that number was 12 percent. How is HDG responding to the evolving needs of older workers?
AR: "Two things that we're doing: One is through the career paths, career ladders, making sure that people feel like they are moving along in their career in the way that they want to move along. It's not a novel concept, but it takes a lot of work, and it takes a lot of time and effort and passion to create a culture of learning within your communities.
"Secondly, when you talk about older workers, is flexibility. This is across all age groups, but I see it a lot in our older workers, who may [have] retired during the pandemic and they're coming back and saying, 'I don't want to be the director of nursing or the director of wellness anymore, but I will help you do training, or infection prevention or I will just be an on-call person. I'll help cover PTO or vacation.' I think meeting people where they're at, utilizing those skillsets, especially for those that have been through this over the past 10-20 years that can help mentor those that are coming into the field, that's very helpful. If they want to be flexible — work one shift a week, work just the weekends, fill in — having a flexible enough schedule that allows them to do that."
SLN: Let's talk about innovative ways that HDG has attempted or intended to solve some of these issues that you're having.
AR: "I think that's the hard part, is out of the box, because we've done what I would say maybe is innovative — and maybe innovative isn't the right word, but purposeful — as it relates to our communities for really doubling down on leadership development and having an action plan that's designed and focused around each individual manager, their leadership style, and how they specifically get better based on their team members' feedback. And it's all done electronically through training and whatnot, but I wouldn't say that that's novel, right? People have been doing 360 interviews for a long time, but I think it's just doing the work. I look at our communities that have been really successful, and I'm not sure if there's anything novel around it; we've done the flexible scheduling, we've done self-scheduling, we've worked on work/life balance programs, we have implemented new leadership trainings and strategic planning processes within our communities, but I don't want to say anything's novel because what we keep going back to, where it works, is when the leadership team is really strong and we've developed them and we've coached them, and they can continue to work on building a great culture, that cascades throughout the organization, where people want to come work there. Where we've been able to win is where we've been able to create a really great culture that people want to be a part of, and that's about making work fun. It's about taking quality in the residents seriously, but also having fun with them at work. It's about rewarding team members for doing a good job, it's about creating that family environment and getting the team members really aligned around their purpose and their passion for the community, and sharing that across the organization, making sure everybody's rowing in the same direction."
SLN: A report released in June of this year by Deloitte, based on a survey it conducted with Workplace Intelligence, showed three-quarters of executives believe their employees' well-being has improved in the last year, but only one-third of workers say that that's the case. How has HDG addressed the overall well-being of your employees?
AR: "I think the biggest thing is that you have to ask the question: How are people's well-being? That's a hard conversation for a lot of people — to ask in a way that's comfortable, and then to answer it openly. So, something that we designed through the pandemic, with one of our benefits brokers, was a well-being survey; we sent it to all our team members, and in a different array of realms of well-being: 'How are you doing emotionally, physically, financially, and what are the areas that we can help improve upon?' What we got back from our 1,700, 1,800 team member surveys was varied, so you have to tailor your approach to that specific community. [In] one community we heard a lot about physical well-being, so they started developing programs around physical fitness and offered incentives for gym memberships, brought in a therapy department to do different physical fitness activities. One wanted more social well-being; we stopped doing a lot of those really fun activities during COVID, and they got a food truck and started appreciating the team members, they doubled down on the recognition program. So, I think you have to get to the heart of what drives that individual and knowing that as a leader and as a manager; having a cookie-cutter approach across an entire organization is just not going to work."
SLN: Any last thoughts?
AR: "I think it's important for all of us to figure out how to better engage with our team members around technology. There's a lot of new players entering the space trying to be involved in this technology realm, and I'm not sure we've quite figured it out either. We have a lot of different technology partners and we're in the middle of doing an evaluation of another one, but [we're] trying to figure out how best to engage with our team members through technology, being an employer that adopts technology for the purpose of making our team members' lives easier.
"And then while doing that, how we also engage with them outside of the day-to-day through technology, because that is also what various generations are looking for."