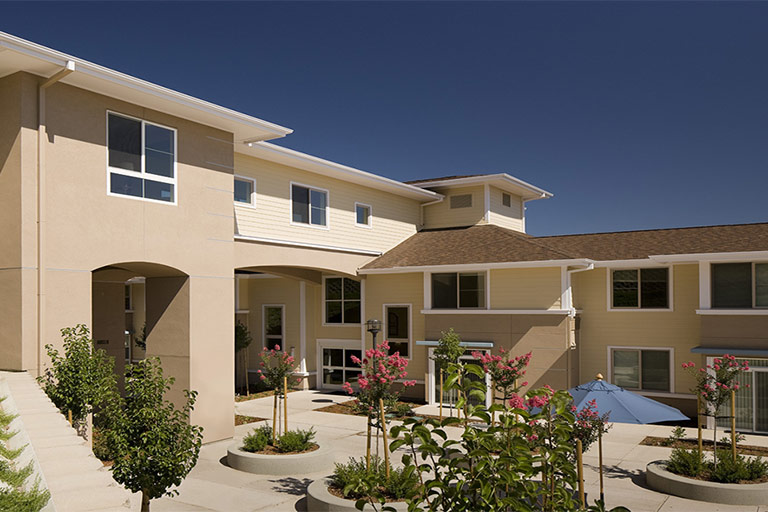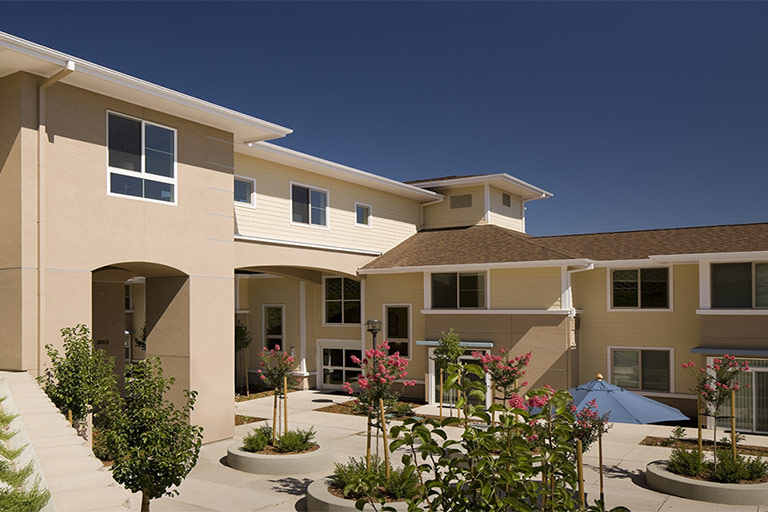 By joe | July 5, 2019
There's a lot of talk about the need to serve the "middle market" in seniors housing and services, but a recent affiliation between HumanGood and Presby's Inspired Life is marking the beginning of a new era in affordable housing and alternatives for this market.
CEO John Cochrane of HumanGood—California's largest non-profit provider of senior housing and services—and President and CEO Judee M. Bavaria of Presby's Inspired Life (Presby)—a regional leader of continuing care and affordable housing for seniors in greater Philadelphia—have long been champions of helping older adults live well at both ends of the seniors housing spectrum.
The two senior living leaders have joined together to create an affiliated organization—now the sixth largest national non-profit senior living provider—united with increased competitive advantage, relevance, reach and impact on a national scale.
HumanGood and Presby share similar missions as non-profit, faith-based organizations that are focused on providing exceptional living experiences and enhancing the lives of all older adults.
"Coming together with Presby is a big win for both of our teams," said Cochrane, who has assumed leadership of the united organization. "At HumanGood, we believe in inspiring the best life possible for our residents and team members, and we are excited to join with an organization that shares the same belief. Our united organization will have a greater mission impact and together, we will do more good for more people."
Bavaria, who is retiring from Presby, will continue working with the organization supporting the transition until December 2019.
"Presby's Inspired Life has spent the last six decades discovering innovative and creative ways to expand its housing options to meet the growing demand for senior housing across the socioeconomic spectrum in the Philadelphia region," said Bavaria. "We are excited to join forces with HumanGood to elevate our collective services to older adults and continue to break ground in the field of aging communities and services."
The seniors housing industry has largely focused on the upper end of the income distribution—the top 10 to 15 percent of the population. Subsidized housing, housing vouchers and public housing programs help low-income seniors—the bottom 10 to 15 percent of the population.
During an interview with Senior Living News, Cochrane and Bavaria talked about similarities in their organizations and collective passion for making a difference on a national scale to help the growing number of seniors who are too wealthy to qualify for government programs but not wealthy enough to pay the costs at many seniors housing communities for a sustained time period.
"There's mass unpreparedness for retirement," said Cochrane. "You can't go to a conference without bumping into someone talking about the middle market. But it's not a single market. It's at least a dozen, and we think there's the most critical need and least attention being paid to the lower middle market.
"When we talk to people about how they're looking at that opportunity, many are coming in from the top down, want to 'skinny down' the CCRC, make it smaller, remove some services, and maybe they reach a few more people at the top of that middle market.
"We're looking at doing something different," Cochrane explained. "We've developed mixed-use, and we adapt for the lower middle market. We're creating a prototype that will attract the resources and capital to meet the needs of that market. This is a good marriage of our organizations, because we have the ability to take our expertise in CCRCs and affordable housing and deploy that expertise in those bookends into the lower middle market, reworking it for the lower income group."
Before the affiliation with Presby, HumanGood was serving nearly 10,000 residents in 18 CCRCs and 59 affordable housing communities across California, Arizona, Nevada, Washington and Idaho.
Presby has three CCRCs in Pennsylvania and affordable housing for more than 3,000 people 62 and better across 36 communities throughout greater Philadelphia, including one in Delaware.
Both HumanGood and Presby had articulated national ambitions to grow affordable housing, and Cochrane and Bavaria had talked through the years about the benefits of consolidation in general.
Bavaria explained this was a process for Presby—selecting seven organizations with whom it might affiliate, then three that would be a good fit.
"HumanGood appeared to be a good fit because of its commitment to affordable housing. And from years ago hearing John talk about the need for nonprofits coming together because of the number of for-profits coming into the industry, John's name was first on the list to interview," said Bavaria. "Part of it is I really believe in CCRCs, but affordable housing is near and dear to my heart. We had only 11 when I started with the company.
"Presby is unique on this side of Philadelphia, one of the largest providers of affordable housing in Philadelphia and managing for others, actually continuing to open affordable housing units, and now having multiple communities on one campus, including a tax credit property," she explained. "When we interviewed, we found out HumanGood also had purchased a development company, and that was one of the major reasons we focused on selecting them."
Beacon Development—an affordable housing consulting firm working with nonprofits and housing authorities to create high-quality multifamily communities—is now a subsidiary of HumanGood Affordable Housing—and facilitates the funding, design, construction and renovation of HumanGood's affordable housing communities.
"Beacon had the leadership in affordable housing and a shared commitment to serving the middle rate," said Cochrane. "President Ancel Romero, now HumanGood Affordable Housing president, shares our vision for how to grow the affordable housing part of the company. We needed to have an internal resource. We knew it would be a perfect partner."
No stranger to affiliations, Cochran had led HumanGood into existence after a 2016 affiliation between ABHOW and be.group and a rebranding with the new name in 2017. When looking at Presby, his team knew it needed geographic reach and enough scale to make a regional opportunity.
"With three CCRCs and more than 30 affordable housing communities, Presby has the scale and geographic concentration to make it the right place to start in the East," said Cochrane. "But as important was the management team and the reputation of the company.
"I think what this does for us as far as positioning—sixth overall and one of the largest in the country in affordable housing—it gives us an enormous position as a leader in affordable housing with 95 affordable housing properties known for their sterling reputation. The footprint, scope changes the profile of the organization in a really profound way. It will enable us to attract new resources and capital, and we'll see a more pronounced impact on philanthropic support. We need to educate the public, the world, and bring attention to this undercapitalized growing market."
"HumanGood can amplify its profile and continue competing in markets in which we're already involved but attract more," Cochane explained. "We were looking at growing in our existing markets, adding in the west, and developed a list of possibilities as far as scope, scale and reputation. Presby was top of list with the properties and team who lead them—absolutely the best to not only establish an east coast foothold but establish a national footprint."
To HumanGood, the process Presby employed to select a partner was most interesting.
"This was a well-researched, intentional and thoughtfully considered affiliation. As we tour and we're accepted so well, it's the thoughtful process behind it that's an indication this was a strong partner, not a casual but a critical decision for both of us," said Cochrane.
Ancel Romero, president, Affordable Housing at HumanGood, will speak on affordable housing and alternatives for the middle markets at HEALTHTAC West 2019, produced by Senior Living News at Rancho Bernardo Inn, San Diego, August 18-20. For information about HEALTHTAC, visit www.HEALTHTAC.com.