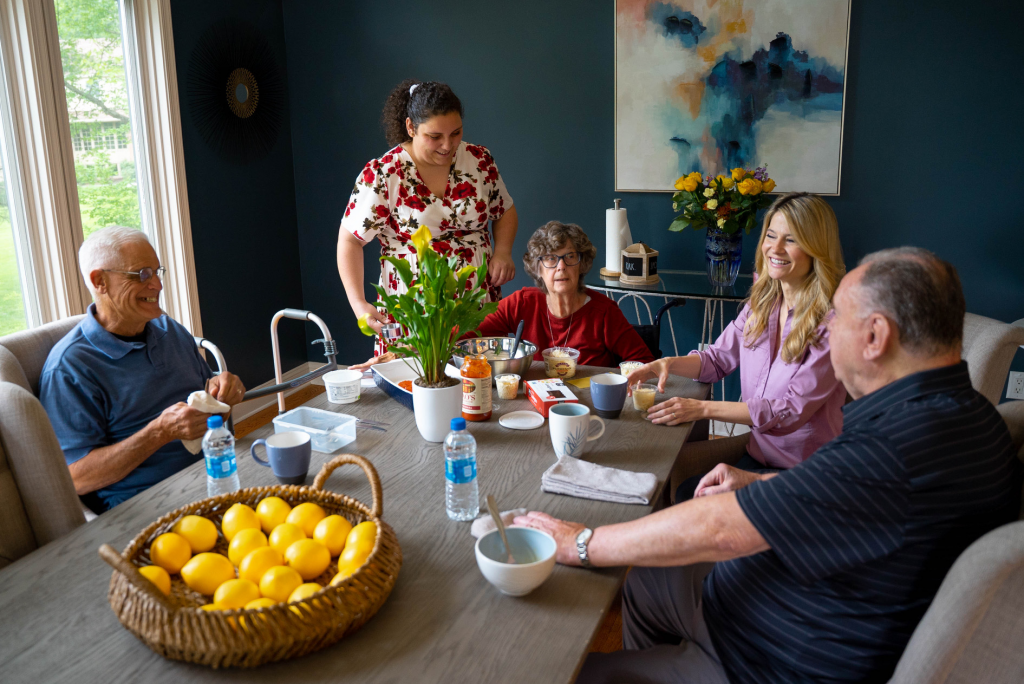 Rosette: A Senior Living Home on the East Coast
Many senior living communities have a lot of residents living in one building, each with their own apartment. And while that works for some seniors, it doesn't work for everyone. That's where Rosette comes in.
Rosette is a senior living community in a single-family home—thus, only eight residents can live there at a time. It was opened earlier this year, and it's meant to serve immobile and/or disabled seniors. As of last month, there were six residents currently living in the community, located in Gladwyne, Pennsylvania.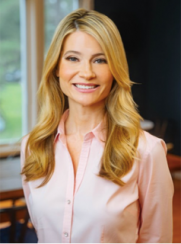 Rosette was founded by Therese Farrow Southwell after she had trouble finding a suitable senior living community for her aunt.
"When it was time for her to be placed somewhere for care, I wasn't satisfied with what was around," Southwell said. "There was nothing that felt like a home—there was nothing that was a home. I was really looking for a home that could take care of her."
And her aunt wanted that, too—she didn't want to live in an apartment. However, Southwell couldn't find any other options, so her aunt went to live (and ultimately, passed away) in a traditional senior living community. "That was something that was always very sad for me," Southwell said.
Then when the pandemic hit, Southwell found herself working from home—and with a lot of time to think. She learned about this pod-style type of senior living that was taking place in the west. "I set out to be the first one who did it in this area," she said.
And thus, Rosette was born.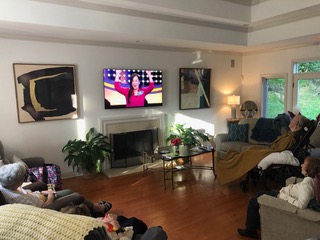 Because it's a home, each resident has their own bedroom and ensuite bathroom, but all other spaces—including the outdoor porch and deck areas—are shared. "And the folks that we have are really never in their bedrooms. They're watching TV with the others, they're in the kitchen eating with others [or] they're on the deck reading or [doing] something with others," said Southwell. "Someone who's very reclusive probably wouldn't like it…but the people we get are people that benefit from attention and socialization."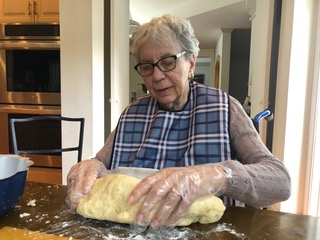 The kitchen is also unique. "We have an actual home kitchen. The residents sit around while we cook [and] we talk," Southwell said. "And we cook every day. They help in whatever capacity they can, even if it's just setting the table. Everybody has a purpose."
They also have physical therapists who come in regularly, and the caregivers will work with residents daily, too. Southwell shared a story of a woman who'd been in a wheelchair for the past three years, who is now walking with a walker because of all of the daily work.
And this kind of hints at the feature that Southwell believes differentiates Rosette.
"Most facilities will tout these big amenities like tennis courts, restaurants, movie theaters or things like that," she said. "The folks that come to us are almost completely dependent on others—they're incontinent, they can't walk, they're in their 80's and 90's; the time for all those amenities has long passed."
So Rosette's main amenity? Attention.
"It's amazing what a little bit of attention can do," Southwell said. "We [provide] the attention that an elderly, dependent person needs from their family—but it's not always practical for the family to take them in. So we become that family that gives them that sense of security, and that translates into overall wellness, health and joy."
She attributes part of that to Rosette's design. "[There's] a feeling of wellness, security and safety that they get from being in an actual home environment," Southwell said. "And it's a beautiful home that smells like food, there's a fire going in the wintertime, and there's birds singing all over—bird feeders are all over the windows!"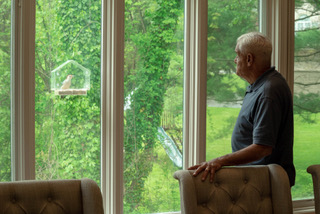 She added that the community has exceeded her expectations. After all, Rosette's first resident came just about four months ago in April.
"The progress that the residents have had and the level of happiness of their families has really gone beyond what we expected," Southwell said. "Their families tell us, 'They've never looked better, they're alert when we come [and] they're not sad.' It's honestly been amazing how everything has come together."
As for the caregivers at Rosette, they're not doing direct care after direct care for many residents, Southwell noted. At the most, each caregiver has four seniors.
"And you're not just doing their direct care—you're speaking with them, you're spending time with them, you're getting to know them and their families and you become an integral part of their life," she elaborated. "You're not task-oriented; you're more relationship-oriented, and it feels very rewarding."
Southwell shared another story of watching a resident who hadn't walked in 10 years, take a few steps with a walker. She said that both the resident and the caregivers started crying happy tears.
But it wasn't smooth sailing from the start; Rosette encountered some pushback and discrimination in the beginning.
"There's neighbor pushback [and] a lot of people that are unsure about having seniors living next to them. It's a sad issue that there's still bigotry against the disabled in residential communities," she said. "We're in a very affluent neighborhood—and the elderly people in our home are also affluent—but there's this mindset of some affluent people that elderly people in wheelchairs are commercial products and they should be in a commercial area…with the stores and the office buildings."
But, as Southwell emphasized repeatedly, seniors are not commercial products.
"They're human beings that deserve to be in our neighborhoods the way they always have," she said. "It would be nicer and kinder of the neighbors who tend to be bigoted to change their mindset and start looking at seniors with disabilities as human beings…Disabled seniors have the capacity and the right to live amongst us."
Despite the aforementioned challenges, Southwell said that Rosette has the support behind them to keep opening 'Rosettes' all over southeastern Pennsylvania.
"We have slated at least 12-15 more 'Rosettes' in the next three years," she said. "And moving forward, we feel that Rosette…[and] these types of homes and communities really are the future."
Credit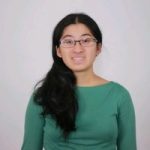 Caroline Chan
Editor
Caroline Chan is the Editor of Senior Living News, an online trade publication featuring curated news and exclusive feature stories on healthcare industry changes, trends, thought leaders and innovations. In this position, she is responsible for creating editorial content, writing regular feature articles and publishing news to SeniorLivingNews.com and distributing its e-newsletter. She is also involved in putting together the educational programs and moderating panels for the company's HEALTHTAC events. She graduated from Marist College with a Bachelor of Arts in Communications with a focus in Journalism.