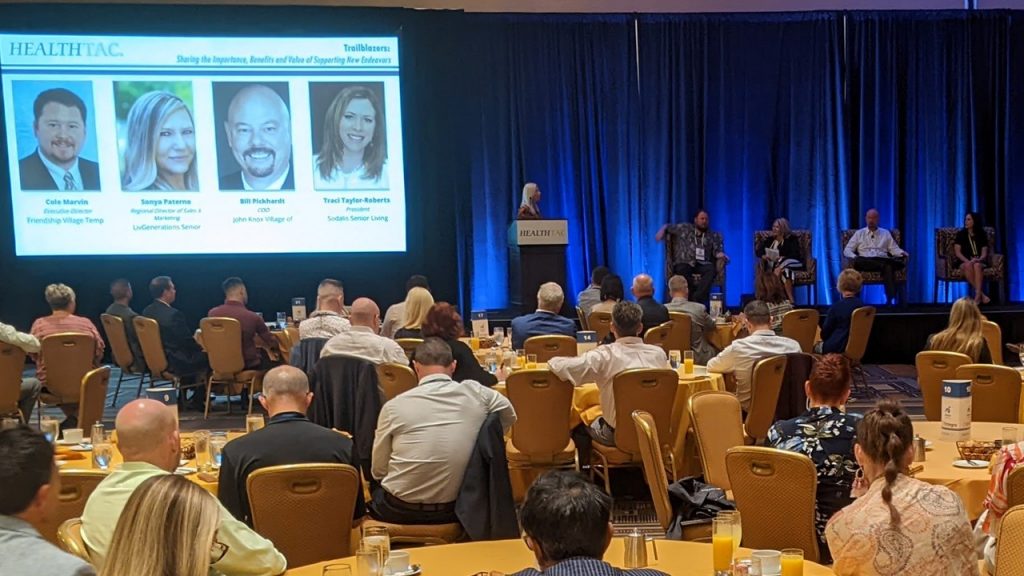 Trailblazers: The Importance of Supporting New Endeavors
Last month, a handful of senior living panelists discussed innovation—specifically, why it's critical and how they're approaching it in their own communities. The panel, entitled "Trailblazers: Sharing the Importance, Benefits and Value of Supporting New Endeavors," was part of a recent HEALTHTAC event, which took place at the Fairmont Scottsdale Princess in Scottsdale, Arizona.
A common thread that was woven throughout the panel was ensuring that the endeavor was going to be beneficial to the residents.
"Is it creating value for our residents?" asked Cole Marvin, executive director at Friendship Village Tempe, which is located in Tempe, Arizona. "They're the folks that we're serving."
His community is right next to Arizona State University (ASU), so they have a lot of residents that are retired ASU professors. "You have people that are life-long learners, they're inquisitive and they want to learn more," Marvin explained. "So when we get these studies that come our way and opportunities to participate, we pull that group together, talk about it and see if there's interest. And if there's interest, then it makes sense [to participate]—it's going to create value for them."
And creating value is so important. "If you're not creating value and connecting the dots—so that they [residents] can see what that value is going to look like—it's hard [for them] to invest the time, because time is so precious and so limited," Marvin added.
Value can also come from looking at the activities that residents are participating in. "The struggle, especially through COVID, was how do we ensure residents aren't just existing, but thriving?" asked Traci Taylor-Roberts, president of Sodalis Senior Living, which is based in San Marcos, Texas. "You have a new generation of older people moving in that don't always want to quilt, do pretty nails, go to church or play bingo."
So the company came up with an idea. "We looked heavily at replacing traditional life engagement activities with virtual reality experiences," said Taylor-Roberts. "And working with Stanford [University], we're actually showing that memory care people can progress and thrive through those experiences, no matter what their acuity is."
Another way to decide which endeavors might benefit residents is to take the guesswork out of it.
"People [seniors] in our industry expect good care and good customer service; what they want is advancement in quality of life," said Sonya Paterno, regional director of sales and marketing at LivGenerations Senior Living, which is located in Scottsdale, Arizona.
And, after some trialing with her team, it dawned on her. "Why don't we ask the people what it is that they want?" Paterno said. "That question has really proven to assist us in our endeavors, versus [brainstorming] incredible ideas that are just throwing spaghetti at the wall and seeing what sticks."
It's also important to get staff members' input and buy-in for the trials; after all, they'll be the ones implementing it with the residents.
"They've got to see the value of how it applies to them and why they want to do it," Taylor-Roberts said. "For virtual reality, we offered the experience to our staff members and our residents. So everybody was going to Yellowstone, skydiving and shark fishing. We wanted to do that to bridge the gap between the generations, where it gave our younger staff members something to talk about with our older people."
And part of getting staff members on board might involve calling upon data to support your changes.
"As a leader, I see my role as mentoring the next group of leaders," said Bill Pickhardt, COO of John Knox Village of Florida, Inc., which is based out of Pompano Beach, Florida. "And if I leave a legacy, that is to change the face of aging. The only way we're going to be able to do that is to get people comfortable with change. And in order for people to be comfortable with change, they have to see empirical data so that they have something more than an antidotal comment to say, 'I believe this; I'm willing to give it a try.'"
For Marvin, a lot of the endeavors that his community trials are technology-related. "The best decision I ever made was firing myself from making technology decisions," he said. "I was interested in everything, and sometimes that's not the best approach. So we hired a true chief technology officer."
But that's just not possible for some senior living companies. As the moderator, Verna Chisman—president of Allure Wellness Management Services, which is based out of Dublin, Ohio—pointed out, many not-for-profit senior living organizations might have financial-related obstacles.
"Be open to reallocating funds," Pickhardt suggested. "There's many technology providers…[with] state-of-the-art technology, and yet many of us that operate communities have the old pull-cord system—and they're very expensive. You could reallocate dollars from that old pull-cord system to a new technology that would identify falls, movement, activity and sleep."
As the panel wrapped up, Chisman asked each of the panelists for their advice to operators who might be considering participating in a pilot/study/product launch.
"A lot of the pilots and things that we do have to do [with]—and are surrounded by—wellness," Paterno said. She explained that her company is all about wellness.
Marvin had a couple suggestions. "The key is whatever you're going to do, be prepared to support it…If we can't support it, we're not going to do it," he said. "And really focus on the fundamentals and the foundation…We're putting in fiber optics now so that we're able to support the next level of technology. I view that as a foundational thing—we have to make sure our network is solid."
And lastly, all of the panelists stressed the importance of innovation. "I see innovation…[as] the cornerstone of success," Paterno said. "If you want to be great, you have to innovate."
Pickhardt agreed. "We need to stay focused on being innovative; we need to stay focused on jumping the market. Because the reality is, if we're slow at doing that, everybody is going to pass us," he said. "Don't overthink it; dip your toes in the water and get started. It's much easier once you commit to getting started."
Credit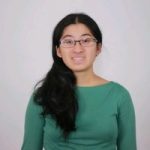 Caroline Chan
Editor
Caroline Chan is the Editor of Senior Living News, an online trade publication featuring curated news and exclusive feature stories on healthcare industry changes, trends, thought leaders and innovations. In this position, she is responsible for creating editorial content, writing regular feature articles and publishing news to SeniorLivingNews.com and distributing its e-newsletter. She is also involved in putting together the educational programs and moderating panels for the company's HEALTHTAC events. She graduated from Marist College with a Bachelor of Arts in Communications with a focus in Journalism.