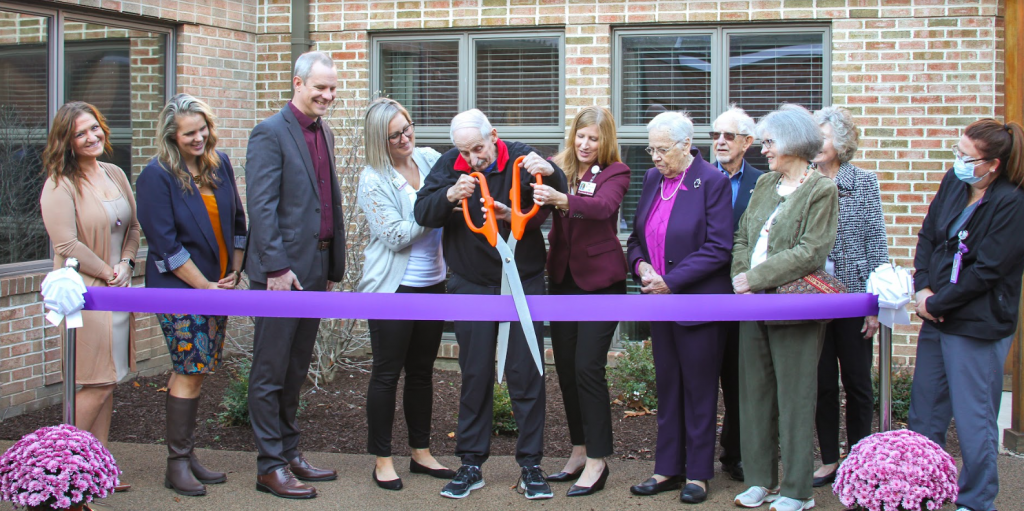 Messiah Lifeways' New Memory Care Courtyard
When Asper neighborhood—Messiah Lifeways at Messiah Village's secure memory care and dementia neighborhood—moved from the second floor down to the main floor in 2021, the staff realized that this created an opportunity for it to be connected to a courtyard that's specifically designed for memory care residents and their needs. So that's what they did, and they called it Asper Courtyard.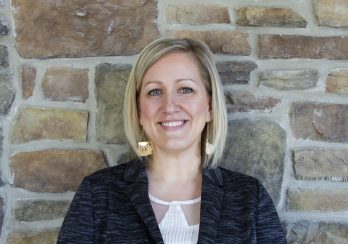 "We wanted residents to have access to outdoor activities…while being able to do this in a safe and secure outdoor environment," said Kim Butler, BSN, RN, nursing home administrator at Messiah Lifeways. "The interdisciplinary team that worked on planning this project wanted to ensure the space was safe for all residents. We put ourselves in the shoes of the residents to best determine their needs."
For example, when it comes to getting around, the neighborhood has residents of all different abilities—some walk on their own, some walk with walkers and other move about using self-propelled wheelchairs. Additionally, Butler noted that fall risk is a significant concern for these residents.
"Taking all of those things into consideration, we chose a ground cover that is rubber surfacing and would allow for smooth transitions when ambulating," she said.
They also wanted to help residents experience and enjoy typical outdoor activities, like gardening.
"We purchased several raised garden beds so all residents could join the fun of getting their hands dirty and planting some flowers and vegetables that they can nurture," Butler said.
However, they took special care when selecting the flowers for the space; Messiah Lifeways' grounds manager made sure to only choose non-toxic plants.
"It is not unusual for someone with Alzheimer's or dementia to tear a leaf from a plant and put it in his or her mouth," Butler explained. "While a team member will always be present with residents in this space, we wanted to ensure that if a plant was mistakenly ingested, it would not cause harm."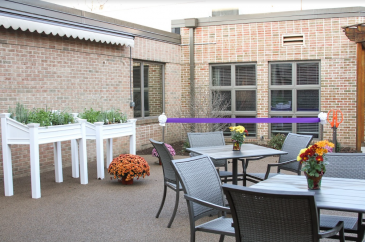 The courtyard also has an herb garden, and they're trying to brainstorm ways to incorporate those herbs (and the vegetables) into other activities at the community, like for cooking and during art groups. Furthermore, they're going to coordinate with their culinary team to host picnic-style events in the space.
"The courtyard's openness will allow us to offer a variety of programming, including sensory and social/reminisce programs," Butler said. Some of these activities will be more active, like having nursing work with residents and assist them with walking outside, and others will be more creative-oriented, like scheduling the occasional music therapy session to take place in the courtyard.
"We also installed a large retractable awning over Asper Courtyard," Butler said. "As individuals grow older, their skin becomes more sensitive, which can make them more susceptible to sunburn. We wanted to create shade in this space for residents, even on extra sunny days."
That being said, the community hasn't really been able to use and enjoy the new courtyard to its fullest potential yet. Not only did the ribbon-cutting ceremony take place in early November of last year, but Messiah Lifeways is also located in Mechanicsburg, PA.
So, needless to say, the residents and staff are excited for the weather to get warmer so they can spend time outside in Asper Courtyard. "We think an important part of resident care is encouraging time outside," said Butler. "Residents who live in our memory care neighborhoods truly light up when spending time outside. We have noticed that they are more engaged, and many residents have increased socialization while they are outside."
However, some residents did try to take advantage of the time outside in the new courtyard during the ribbon-cutting event.
"There are a few trees that are visible from the courtyard, and one tree had beautiful yellow leaves that were blowing with the breeze," Butler began. "One male resident was in awe of this tree and the view, and he wanted to spend as much time outside during this event—despite it being a bit chilly that day. I really enjoyed sitting with him and spending time being present in the moment."
And that's been her favorite part of this courtyard so far.
"Residents, family members, staff and donors who attended the ribbon cutting were all very excited for this new space and what it has to offer residents with dementia," Butler said. "My favorite part of Asper Courtyard, too, is the opportunity that it creates for residents, and their responses and reactions to the space."
Credit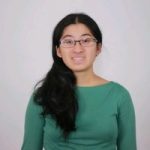 Caroline Chan
Editor
Caroline Chan is the Editor of Senior Living News, an online trade publication featuring curated news and exclusive feature stories on healthcare industry changes, trends, thought leaders and innovations. In this position, she is responsible for creating editorial content, writing regular feature articles and publishing news to SeniorLivingNews.com and distributing its e-newsletter. She is also involved in putting together the educational programs and moderating panels for the company's HEALTHTAC events. She graduated from Marist College with a Bachelor of Arts in Communications with a focus in Journalism.