Not Your Grandmother's Nursing Home
Numerous research studies have revealed a significant relationship between loneliness and depression. In a study on loneliness, UCSF Division of Geriatrics researchers were intrigued to find that loneliness is also independently associated with an increased rate of death and functional decline. People who identified themselves as lonely had a 59 percent greater risk of decline and 45 percent greater risk of death.
Four years ago, David and Twylah Haun, 15-year residents of John Knox Village, saw a chance to help change these statistics when administrators of the Life Plan Retirement Community in Pompano, FL, determined it was time to renovate its health center.
"Everyone was looking for a way to make it more meaningful and useful for people who needed constant care, but the intention was simply to remodel it like it was before in a hospital model," said David Haun.
Residents began to research and learned about The Green House Project, now in 34 states and evolved from The Eden Alternative, a philosophy and style of elder residence developed in the early '90s by Harvard-educated geriatrician Dr. William Thomas and his wife, Judith Meyer-Thomas. The idea sought to replace the plagues of aging—boredom, loneliness and helplessness, which account for the bulk of suffering among Elders—with children, plants and pets.
Residents went to management saying they didn't want a new health center in the old hospital model, and they wanted single rooms.
"Twylah favored the Green House, but I wasn't very excited about it," said Haun. "I thought that kind of model couldn't pay for itself and would be a drain on John Knox Village. Then one night I said it wasn't fair to criticize something I didn't know anything about or for Twylah to support something she didn't know about."
Haun suggested they visit Green House communities during the summer trip they had planned throughout the country. With the CEO's blessing to represent John Knox Village, they selected eight communities.
"After we left the fourth, I didn't need to see any more. I thought it was an absolutely amazing concept," said Haun. "We talked to administration, nursing staff and residents. It was universally expressed that this was a wonderful method, and financially it works."
The Hauns shared a slide presentation with over 100 fellow residents, explaining what they had found and how they felt it was a good opportunity to pursue. Many residents agreed to look into the concept further, and a group went to a Green House Project national meeting and reported back.
"It works, and it will work for us," Haun recalls them saying. "Administration said 'if that's what you want, let's see if we can get the money to build it.' It started basically because many who live here felt this was what we wanted to do for the day we might need this kind of care in our own lives."
The Woodlands at John Knox Village, Florida's first Life Plan Community Green House Project, opened in May 2016. Offering a new model of care for living and healing, the $34 million project is based on three core values: Meaningful Life in a Real Home provided by Empowered Staff.
The John Knox Village Foundation was instrumental in researching and raising more than $5 million to build the innovative care residences.
"Being the 200th Green House home is incredibly emotional and fulfilling for John Knox Village as we change the face of care and rehabilitation services in South Florida," said Gerald Stryker, president and CEO of John Knox Village. "Our residents' dedication and determination has fostered an incredible sense of community—a home where families and elders will come together and set a new progressive standard for healing as set forth in The Green House Project model."
The project will be utilized as a training ground and operational model for other future planned residences incorporating The Green House Project philosophy.
The seven-story, 144-suite residence, located on the existing 70-acre campus of John Knox Village, serves the more than 900 residents and those in South Florida requiring greater levels of care.
The first floor features a rehabilitation and fitness gym, performing arts theater, Palm Bistro and Rejuvenate Salon & Spa, Wellness Center and Life Enrichment Center. The area is intended for the general community to visit because many people are coming to four of the 12 homes devoted to rehabilitation.
The remaining six floors each have two Green House homes with 12 private bedroom suites with personal bathrooms surrounding a hearth living room, open kitchen and central dining room to enjoy gourmet meals.
"This isn't your grandmother's nursing home," says Stryker. "If you wouldn't see something in your own home, you won't see it here."
He points to things like the front doors with side window and doorbell, large picture windows, balcony gardens where residents practice hydroponics and grow vegetables, and architectural design where technology like bed lifts is hidden in bedroom ceilings. Furniture is designed for people to be more independent, with remotes to help them get up.
Residents are cared for by the Shahbazim (a Persian word defined as royal caretaker). There are six dedicated Shahbazim per home who, along with CNA certifications and other basic qualifications, are First Aid and CPR certified and successfully complete a minimum of 128 hours of Green House education.
Training includes 48 hours of Green House core principles, 48 hours of culinary training and 40 hours of lab practicum, a hands-on in-house training.
"Residents come out of their rooms to be in the living room, the den, to be a part of the family life," said Haun. "The Shahbazim do everything—housekeeping, cooking, play games, entertain—whatever can be done to involve people in belonging. Residents eat together at a family table. Food is prepared right there in the kitchen, brought to the table like it would be in a family."
Green House also has sages—volunteers who help the Shahbazim. Haun believes John Knox Village probably has the most successful sage program in the country with many of the residents from independent living volunteering, because the community made it a major emphasis of what they wanted to accomplish.
Some of the residents bring pets to visit, and they hope the nursery school next door will start bringing in children.
While you won't see traditional nurse stations, there is typical occupational therapy, physical therapy, doctor and guide, which is a leader. Stryker says with the nurses and Shahbazim, you can shrink middle management and take all of those indirect costs, squeeze them and put more back into direct costs.
"Shahbazim start at $15 per hour. When you have someone who doesn't have to work three and four different jobs, do you think they might have a little bit more focus in relationship to what's important to you?"
Credit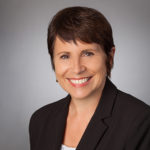 Cheryl Slavinsky
Editor
As editor of Senior Living News, Cheryl curates the news and writes a weekly feature story. She also plans the education portion of the HealthTAC events produced by Senior Living News and moderates the executive panel discussions. Cheryl has consulted with senior living clients for more than 20 years and served as senior public relations strategist for Varsity, a marketing and sales consulting agency focused on occupancy for retirement, assisted living and continuing care retirement communities (CCRCs)/Life Plan communities, and more. She previously managed national media relations as Rite Aid's director of public relations.