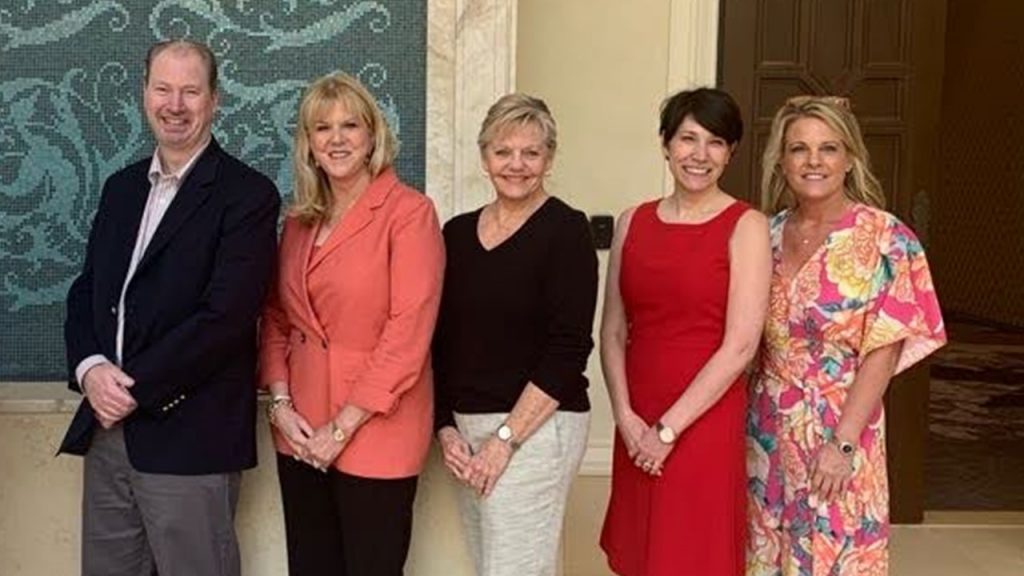 Coping With Labor Shortages
HEALTHTAC Panelists Explore Recent Staffing Challenges and Hiring Strategies
It goes without saying that the pandemic has drastically affected the entire senior living industry. HEALTHTAC hosted a panel this spring entitled "Operations: Coping with Labor Shortages Amid Growth, Expansion," during which the panelists discussed the pandemic's effects on staffing—specifically, hiring and retention. The event took place at the Four Seasons Resort in Orlando, FL.
"The pandemic was the great leveling," said Britta Edwards, vice president of senior living at Journeyman Group, which focuses on multi-family housing in Texas. And she means for everyone—new, existing, low-income and high-income communities. The Journeyman Group has three assisted living and memory care communities—all of which opened during the pandemic.
"We were trying to survive, and we were trying to keep employees that were engaged," Edwards continued. "Everybody's so tired, and they're not recovered."
Kendra Lawson added that staff is burned out. "We had people that were afraid to come to work," said Lawson, COO of Retirement Center Management, which has 24 communities in Texas, Oklahoma and Arkansas.
Edwards also pointed out that many caregivers have suffered trauma as a result of the pandemic, whether they've lost a loved one or gotten sick. "It's no wonder that people are migrating from one job to another quicker than we can get them trained," said Edwards, referring to the Great Resignation.
So, at some point, senior living communities were taking anyone they could get. "We were just hiring anything that walked in the door that applied for a job, thankful that they applied," Lawson said.
However, community leadership gradually started to refine their interview processes based on certain criteria. For example, having selfless (as opposed to selfish) employees is critical for Lawson.
"There's a lot of questions that can really determine, 'Do I want to serve people [and] do I want to continue to work, or am I looking for a paycheck?'" said Lawson. This includes questions around why they applied to this position and about any family caregiving stories.
But, at the end of the day, "you can feel somebody's joy and passion," Lawson said. "It's a feeling; I don't know how else to explain it."
Melissa Campbell is the director of education and development at Bloom Senior Living, which is a third-generation, privately-owned company. One of her key prerequisites is seeing if a candidate's beliefs align with the company's five core principles.
Industry leaders are also creating better ways to onboard new employees. "It is all about getting them started right," said Edwards. "We have selected some people that are great trainers, that have been with us through the trauma of the last two years. We have elevated them to mentorship programs, and we're actually giving them a stipend—a gift—for every person that they help us orient. And we give them another one if they're still there 90 days later."
Campbell said that she's improved the onboarding process to include an orientation—which includes a text from her beforehand, as well as gifts and prizes throughout. And Jennifer Mohler, market president at Thrive Senior Living, which is a community in Savannah, Georgia, said her company's started to implement 30-, 60- and 90-day check-ins with new hires.
The panelists also discussed the efforts that the communities are making to retain the workers they already have. Because, as Lawson said, "it is a whole lot easier to keep an employee than it is to go find a new one."
Leadership's support of their employees can go a long way towards contributing to those efforts. "We're there to support," Lawson said. "We're not the ones that are doing the daily care, but we can certainly support those who are, in making sure that they have the tools and the training and the knowledge."
However, sometimes leadership needs to step in and help. "On a bad day, every one of us—myself included—is a caregiver," Edwards said.
Another retention strategy that Lawson introduced is stay surveys. "They [employees] leave and we're trying to do exit surveys; let's do stay surveys," Lawson said. "Let's talk about start-stop-continue; what do we need to start doing, what do we need to stop doing, and what do we need to continue to do that we're doing really well."
Through these surveys, Lawson learned that her employees aren't having fun at work. So they've started to encourage employees to share their life stories, hobbies and things they enjoy doing after work. And from that, the employees can brainstorm how they can "create that fun" with residents, such as with hallway parties.
It's also important to make sure that employees feel recognized. Mohler uses a communication tool called Slack; it's part of "a very intentional effort in our communities to catch people doing good," she said.
Mohler also discussed the concept of deep knowing. "It's really understanding what brings their heart to life, really understanding what is important to them outside of work," she said.
Mohler went on to talk about the 'hedgehog concept' that she read about. "It's the intersection of the three circles of what brings their heart to life, what are they the best in the world at and what drives their economic engine," she explained. "And the intersection of that is really their sweet spot. That is where your team member is going to function at their highest and best. And I believe, as leaders in this industry, it's our job to identify what that spot is."
In addition to being recognized, employees want to feel important; that will encourage them to stay, too. When Lawson started to involve caregivers in 'care level' conversations—where families are told that their loved one's care level (and thus, cost of care) has gone up—it showed her caregivers that she was listening to them and making them feel important. She wasn't aware of this impact at first; an employee explained this to her during a stay interview.
Not only does this involvement give the employee recognition, but it also helps the conversation. When the EDs had this discussion with families, they'd sometimes get pushback. But when the caregivers started being a part of this conversation and explaining what their experiences were with the residents, the families became a lot more receptive.
"The complaints actually went far down when we involved the care associates in those conversations," Lawson said. "This is great for the family, it's great for the resident, it's great for that employee."
Credit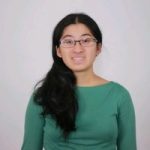 Caroline Chan
Editor
Caroline Chan is the Editor of Senior Living News, an online trade publication featuring curated news and exclusive feature stories on healthcare industry changes, trends, thought leaders and innovations. In this position, she is responsible for creating editorial content, writing regular feature articles and publishing news to SeniorLivingNews.com and distributing its e-newsletter. She is also involved in putting together the educational programs and moderating panels for the company's HEALTHTAC events. She graduated from Marist College with a Bachelor of Arts in Communications with a focus in Journalism.