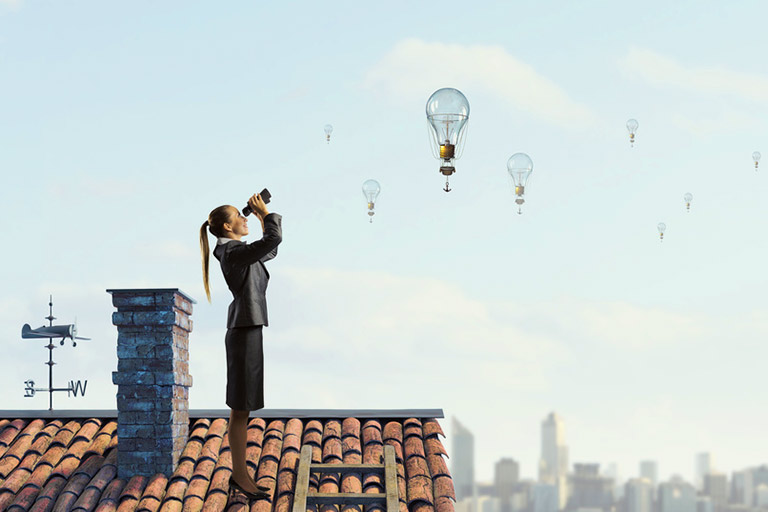 Looking Back, Looking Ahead
New senior living communities, renovations and integrations marked the year in 2016, as well as technology advances and systems to increase customer satisfaction and improve personalized quality care. With the need for services increasing with the aging population and many aging services professionals retiring, most organizations are enhancing programs to recruit, support, grow and retain talent.
Senior Living News recently asked a number of senior living providers to answer either one or both of the following questions: What would you consider your organization's most important accomplishments of 2016? What you would you most like to accomplish in 2017?
Thrive Senior Living
In 2016 Thrive opened six new communities, brought over 300 amazing new team members on board, and started providing care to over 400 seniors.
For 2017, we will open multiple new communities and continue to grow the Thrive family. We are also implementing multiple systems that will hopefully help our team scale their skills and spend even more time with our residents, as well as pilot new innovations that we are excited to test. —Jeramy Ragsdale, Founder and CEO, Thrive Senior Living
Lifespace Communities
In 2016, Lifespace Communities celebrated 40 years of service to the senior living industry. As I reflect on this past year, I think about the successful recruitment of strong senior leaders to Lifespace and the high quality ratings our health centers continue to receive. I am also extremely proud of the culture program we have implemented that is focused on celebrating
the lives of our seniors while empowering team members to provide exceptional service.
Improving our existing communities and pursuing opportunities for growth are two key initiatives for 2017. We have built a team to support our desire to advance the mission and provide additional services and care to more seniors. Five of our communities will undergo redevelopment and two others will complete renovation efforts. We will continue to focus on business initiatives like advancing our IT infrastructure, enhancing resident and team member engagement and promoting our not-for-profit status through our commitment to benevolent care for residents. —Sloan Bentley, President and CEO, Lifespace Communities
Belmont Village Senior Living

In 2017 we are likely to see a reduction in new development starts, both as a function of higher interest rates and curtailed debt availability. The competition for talent at every level of the organization will continue to be acute. At Belmont Village, we expect to grow and enhance the programs that have proven successful to recruit, train and grow people. —Patricia Will, Founder and CEO, Belmont Village Senior Living
Ascension Senior Living
Ascension Senior Living (ASL), a wholly owned subsidiary of Ascension Healthcare, celebrated its second anniversary of bringing together disparate senior living entities across the U.S. into one integrated organization. As a key contributor to Ascension Healthcare's Clinically Integrated Systems of Care, ASL made several advancements to enhance the integrated care experience for older adults.
Key leaders hired in 2016 bring depth and breadth to financial, operational and clinical leadership. As a Catholic senior living ministry, we are investing significantly in the holistic development of our team and enhancing our ability to amplify our mission with our associates and those whom we serve across the country. As healthcare continues to become more complex, we're focusing on systems to deliver personalized care of the highest quality. In 2017, ASL will strategically grow and develop partnerships with other like-minded providers—all in service to our mission and in support of our Catholic identity. — Jesse Jantzen, President and CEO, Ascension Senior Living
Juniper Communities
Juniper Communities continued efforts to build and operate an integrated care and service model across our continuum during 2016. Called Connect4Life, our goal—like the triple aim—is to increase customer satisfaction, improve quality and save cost. Results from a third-party evaluation of Connect4Life showed remarkable impact. Juniper's rate of readmissions—a key metric—was less than half the rate of readmissions for all Medicare beneficiaries—a phenomenal affirmation that integrated care works.
While 2017 will be full of uncertainties, Juniper will focus on two main areas: refining and expanding Connect4Life and building a platform that supports human capital. While national pressure for raising minimum wages will abate under the new administration, 18 states implemented increases on 1/1/17!  With increased competition from new construction and a shrinking workforce, Juniper will continue to raise wages as part of our $15 x '20 program.
In addition, we will continue to communicate that ours is a "purpose-based" business and then demonstrate our understanding of our workforce by addressing some of the challenges a largely undereducated, immigrant and female workforce has with new programs for ride sharing and take-home meals. Because the IMPACT act and MACRA enjoyed bi-partisan support, we are betting that the movement toward value-based care will continue. In 2017, we plan to explore adding a community- based component to Connect4Life that will include home primary care visits, remote monitoring and telehealth. —Lynne Katzmann, Founder, President and CEO, Juniper Communities
Credit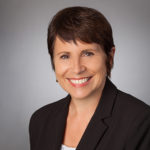 Cheryl Slavinsky
Editor
As editor of Senior Living News, Cheryl curates the news and writes a weekly feature story. She also plans the education portion of the HealthTAC events produced by Senior Living News and moderates the executive panel discussions. Cheryl has consulted with senior living clients for more than 20 years and served as senior public relations strategist for Varsity, a marketing and sales consulting agency focused on occupancy for retirement, assisted living and continuing care retirement communities (CCRCs)/Life Plan communities, and more. She previously managed national media relations as Rite Aid's director of public relations.