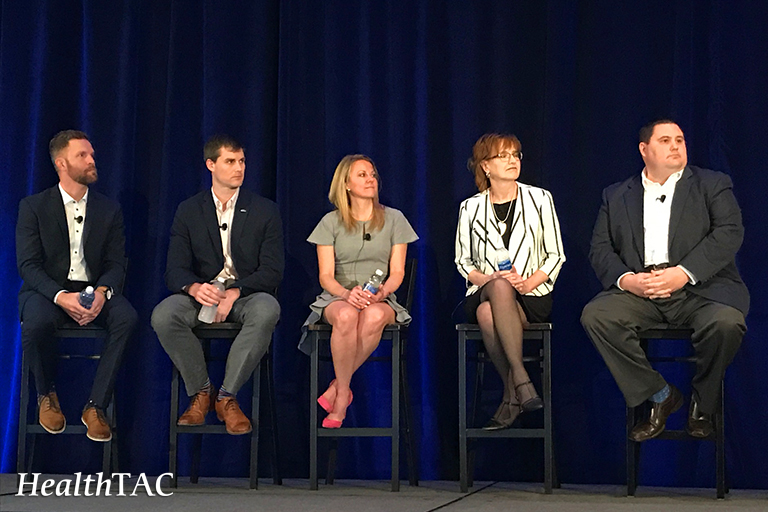 Cultural Revolution
Thirty-six executives on 13 discussion panels highlighted HealthTAC 2017, which brought together senior living leaders and experts in specific fields from around the country to discuss the industry's changing landscape and share solutions to common challenges.
HealthTAC, which was produced by Senior Living News and took place in Nashville at the Gaylord Opryland Resort, blended two distinct components with an appointment-based event March 20-22 and an interactive expo March 22-24.
Educational sessions covered specific topics like Driving Revenue Through Social Media; Design Trends Shaping Senior Living; and Assessing Advances in Dementia Care; as well as the more general View From the C-Suite; The Needs of the Next Generation; and What's Driving Tomorrow's Leaders.
Senior living leaders tackled one of the industry's biggest challenges on a "Cultural Revolution" discussion panel—how to maintain a culture that attracts, keeps and nurtures an engaged workforce, while creating an environment for the best experience and care possible for engaged residents.
Dominion Senior Living VP Josh Crisp talked about the company's mission to honor God through service to seniors, basing its value system on Biblical principles of responsibility, love and compassion. Regardless of the faith of the families they serve or lack thereof, Crisp said everyone has a strong appreciation for those values and that translates itself into a best practices care model—caring for people physically, emotionally and spiritually.
"One of our big focuses is not to lose sight of care for the individuals actually caring for our residents," said Crisp. "Before we fill the love tanks physically, emotionally and spiritually of our residents, we have to fill the love tanks of our team members. We work really hard every day to create love stories for our team members, as well, and believe that makes it an attractive place to live and work."
As Dominion grows to nine communities open by next year, Crisp is always conscious of "bridging the gap" so principle messages—whether mission or vision, cultural or operational—don't get diluted.
He's working on a cultural communications system, which directly connects caregivers and the "hands and feet" of the operations to their superiors and other peer groups at other communities. They can share not only the good experiences and what's working, but what's not working, and have a direct line to Crisp's office. Weekly teleconferencing is underway, previously done at the regional level, but now directly connecting caregivers with the founders and management.
Lorna Lee, VP of Marketing and Communications, MorningStar Senior Living, referenced their Radiance brand of service excellence program that has been enhanced with service principles from companies like Ritz Carlton. The company resolves to be a place not only distinguished by compassion and care, but by service professionalism, especially as it grows from six to nine communities.
With a VP of Culture, Radiance committees and Radiance champions, MorningStar is serious about its culture initiative and was happy to showcase its organic nature, growing from its front line, at a recent company meeting where the keynote speaker was a part-time concierge.
"She's just magical," said Lee. "She came to us with Radiance. We don't pretend we can teach that. She presented all her ideas, and they're being stolen like any great sisterhood should do."
COO and Co-founder Lori Alford described Avanti Senior Living as a primarily female-led organization. "It's who we sell to, who we employ, primarily who we serve, primarily female," she explained. Seven simple strong core values reinforce Avanti's culture, down to "Be amazing every single day." Culture is evident in "Avanti swag" (instead of uniforms), with the executive team, caregivers, housekeepers all wearing black.
"We try to not just walk and speak the culture but show it to them," Alford said, with team perks including massages at the community's spa and team lounge at the front of the building with computers, charging station, cable TV, ping pong, dart boards and bean bag chairs.
While Alford is known for "bringing sexy back" to senior living, Mark Maready, Ridge Care Inc. Chief Marketing Officer, got laughs when he said, "Sexy never left Ridge Care."
On a serious note, he talked about the significance of employee recognition that doesn't have to cost a lot and can be as simple as a note card. He encouraged the audience to be intentional about scheduling time to write handwritten notes to team members who have done an exceptional job. With 13 communities, he strives to write at least 10 notes a week.
"You want to breed an environment of 'I want to exceed, I want to excel.' I don't want just satisfied residents. Satisfied residents still complain. I want residents who are thrilled with where they are living, who become brand ambassadors," he said. "Those are created by team members who really understand the purpose behind what they're doing. They understand they can do good by doing well."
As VP of Engagement, Jon Glass said Thrive Senior Living relies heavily on honest and consistent communication, especially in light of its rapid growth the past several years with just over 800 team members now.
Part of Thrive's culture is evident in its language—with "portfolio directors" at the regional level and the corporate office as "service center"—and in the communication between everyone, "not just surveys but spending time with them," said Glass.
"We need to be serving our teams so they can serve our residents. We make sure we're keeping them in the loop about what we're thinking about—consistent messaging, consistent training, the same experience every time. Each community can take on a life of its own, and in our growth we don't want lose our sense of vision and our values that we've spent so much time developing and trying to uphold."
The session wrapped up with a discussion about how culture engages residents, and the direct correlation between engaged team members and engaged residents.
For more informations about HealthTAC visit www.healthtac.com.
Credit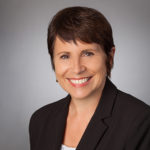 Cheryl Slavinsky
Editor
As editor of Senior Living News, Cheryl curates the news and writes a weekly feature story. She also plans the education portion of the HealthTAC events produced by Senior Living News and moderates the executive panel discussions. Cheryl has consulted with senior living clients for more than 20 years and served as senior public relations strategist for Varsity, a marketing and sales consulting agency focused on occupancy for retirement, assisted living and continuing care retirement communities (CCRCs)/Life Plan communities, and more. She previously managed national media relations as Rite Aid's director of public relations.