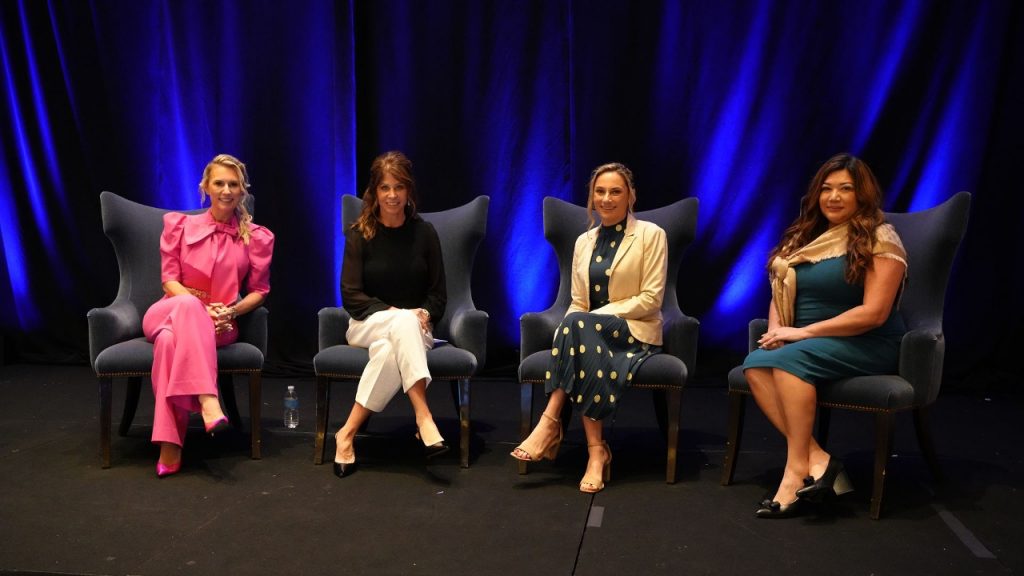 HEALTHTAC East Panel: Executive Women in Senior Housing
Although a much-improved landscape, the gender balance in senior living staff still has room for improvement. According to a 2019 report from Argentum, while over 80% of the senior living workforce are women, that number shrinks to 17% when it comes to senior living executives. 
Three executives from top senior living firms spoke on this issue at the 2023 HEALTHTAC East conference on March 20 at the Trump National Doral Miami in Miami.  Speaking in front of a sold-out audience, the panelists gave their perspectives on the environment for female leaders in the industry during the 25-minute session. The panel, titled "Executive Women in Senior Housing and How They Are Leading the Industry," was the second of five panel sessions at the event. 
Severine Petras, CEO and Co-Founder of Priority Life Care, was the moderator for the panel. After letting each panelist introduce herself, Petras opened up the questions by asking about the biggest challenges each executive was facing. 
Shelley Esden, Co-Founder, President and CEO of Sonata Senior Living, said workforce retention and recruitment was the biggest issue her company is navigating — an issue exacerbated by the pandemic. 
"We were not treated fairly, by the world, by others in the industry, and our workers felt that we have had wage creep from a regulatory side, but also just from a market side," Esden said. "Those workforce challenges, trying to … get back to a point where we can find the right folks and have them in place has also compressed our margins."
Doris-Ellie Sullivan, President of RUI, echoed Esden's sentiments about the workforce and offered solutions such as supporting community colleges, working on immigration reform and infusing capital into the industry. 
Lindsey Hacker, President & CFO of Validus Senior Living, also gave her perspective on the workforce issue. 
"Obviously, the workforce is the biggest challenge, not just finding and training them, but also making sure you're hiring the right people to take care of the residents like we expect them to be taken care of," Hacker said. "It really brings back home the point that your staff are really your brand image at the end of the day, and so we can't just go find a bunch of bodies because we don't have anybody to take care of our moms and dads, right? We have to continue to focus on hiring the right people who really care about our industry."
Petras then shifted the conversation to female leaders. She said that while young women can look up to actresses and female athletes for inspiration when growing up, there weren't many female business or political leaders to aspire toward, especially before the last few decades. She asked the panelists for examples of who inspired them to be leaders. 
Esden responded by giving her perspective on different types of leaders. She listed two primary categories of leaders she's observed over the years.
"Leadership can just be an innate trait," Esden said. "I think there's born leaders. And I mean, I could give you countless stories of me dictating to my brothers what was going to take place and telling them what to do and taking charge. But I also think about how that leadership is grown. I think it's like a seed, and that seed can be fertilized, and it can sprout and flourish, or that seed can remain dormant.
"What I hope to see in the future is leadership and mentors and people in positions that help foster the growth of those seeds in young ladies, especially so that we see them grow faster, have the confidence and the strength to go for it."
Sullivan mentioned Katherine Johnson, the famous NASA mathematician, who toward the end of her life lived in one of RUI's communities. 
"Before she passed away, we brought her to so many speaking events because I wanted as many young women to hear her story and to understand the struggles that were before them," she said. "I think if you understand the past, you can appreciate the future."
Hacker began her career in finance, which she described as a "man's man's world." She said she's been grateful to have female mentors in the C-Suite in both finance and senior living.
The last topic of the panel centered around advice the panelists have on how women can empower each other in the industry. Hacker said humanizing oneself is key, modeling an environment of caring for one another on a personal level. Sullivan said it's important to be educated and to try to grow a little bit every day. Esden closed the panel by encouraging women to give themselves some grace when trying to balance work and life. 
"I think my advice to women, first of all, would be to give yourself a break and pat yourself on the back," Esden said. "A lot of times, we're our worst critics. A lot of women feel like, you have your tax with being a supermom, and then also a tax with being a career woman. And then at times, it's challenging, because in all honesty, you feel like you're not able to give 150% to either one, especially if you're an overachiever."
Credit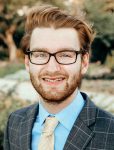 David Berman
Editor-in-Chief