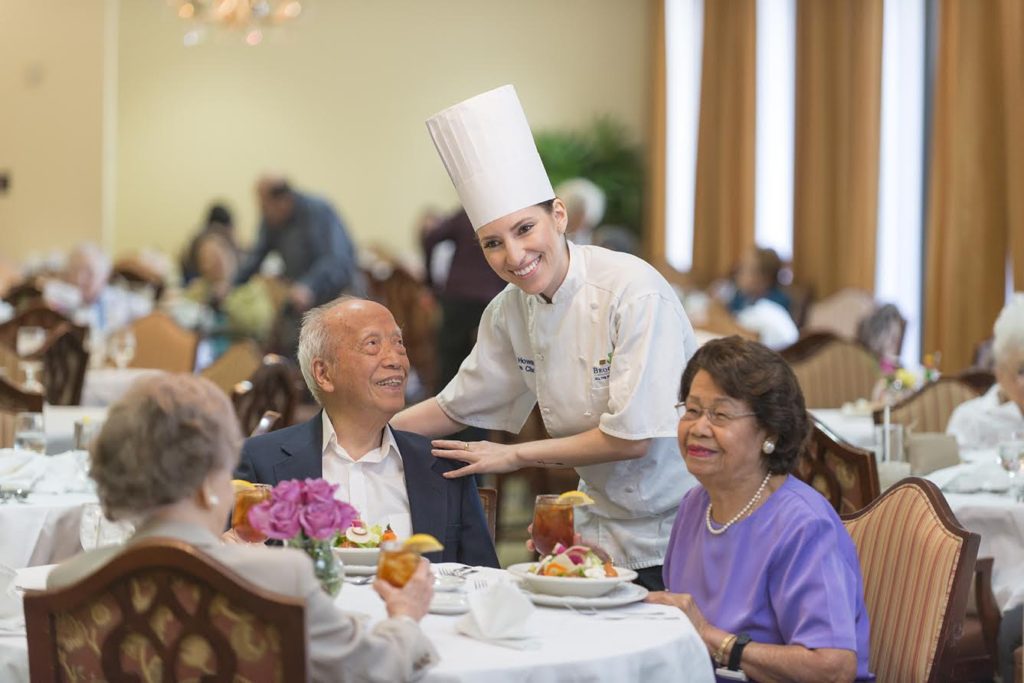 Culinary Program Engages Employees And Residents
In its recent report, "How Millennials Want to Work and Live," Gallup reported that only 29 percent of millennials are engaged at work. The rest are either not engaged or actively disengaged. Six in 10 millennials say they're open to different job opportunities, and only 50 percent plan to be with their company one year from now.
"You need to be prepared to do whatever you can to keep employees and engage them," said Neil Gulsvig, CEO of Align and Living Life Solutions. Gulsvig's research interests include the study of demographics and cultures upon long-term care, senior care quality improvement management and the direct link between the customer and employee and how that relates to expectations, satisfaction and commitment.
When he talked about a creating a culture of engagement during a recent webinar, Gulsvig said he's not just talking about employee retention or employee satisfaction.
"Engagement is about an employee's emotional commitment to work and their work environment, something they really care about and are willing to put in that extra effort for the success of the organization. Engagement requires leadership's attention, investment and commitment to create an environment that really promotes that type of connection for your employees."
Turnover—just one factor—plays a significant role in a senior community's operational and financial health, where labor costs are typically between 50-70 percent of the overall budget.
"When turnover drops, savings increase," said Gulsvig. "High engagement is correlated with higher productivity, improved patient experience and better financial outcomes. Engagement is also correlated with increased retention, lower absenteeism and reduced patient safety incidents."
One organization looking to engage, train and retain its chefs nearly 20 years ago found it is also engaging residents. Brentwood, Tennessee-based Brookdale Senior Living, operating over 1,100 senior living communities nationwide, won a 2016 Argtentum Best of the Best Workforce Development Award for its Culinary Arts Institute Roadshow.
Brookdale started building its own training materials for chefs coming into the system, typically trained for restaurants and guests who visit and dine occasionally.
"It's completely different if you have a clientele who eats there three times a day, every day of the week, every week of the month," said Brookdale SVP of Dining Services Joska Hajdu. "Just really understanding the aging process and how you adapt your food production, recipe creation and ingredient selection—it's quite unique."
Hajdu and his team grew the training program into getting a Chicago space that could be used for recording video material, then brought in chefs to do week-long, hands-on training sessions. That morphed into having satellite locations of Brookdale's Culinary Arts Institute with certified training centers across the country for in-market training specific to Brookdale's bakery and pastry certification program.
A traveling roadshow developed, featuring trained experts from prestigious hotel and culinary schools such as the Culinary Institute of America. Every month, the roadshow is in a different city like a Food Network production.
"We're finding with our talent, our culinary workforce, if we don't give that constant training and nurturing, keeping things interesting, they get bored, they leave," said Hajdu. "Then when you have your key culinary associates, if that turnover goes up, your quality goes out the window.
"Every time you get a new chef, you're training from the ground up on how the senior palate is very different. You can hire a cook, but it's going to take up to a year to be fully up to speed to understanding how seniors enjoy their dining experience."
Many people still think "seniors and meatloaf and mashed potatoes." There are a lot of things people don't expect to be important to seniors such as organic and gluten-free.
"If you make sure you have your finger on the pulse of your customer, you learn what's important to today's senior living in our communities," Hajdu said. "We infuse our menus with lots of different eating trends like Brazilian and South American food. At Brookdale we have an overarching dining philosophy. Any reasonable resident request, we honor within 10 days.
"We're constantly changing our menus. Under our motto of 'You dream it, and we butter cream it,' we let our residents dream it up. We'll find the recipes, get them entered into our system and with that, we have a rich database of creative and fun recipes. Residents really appreciate that there is real training of the dining workforce. It's not the same menus that a dietitian or corporate chef far away developed, and we just serve. We make it local and interesting."
Local sourcing has become a huge part of the work over the past few years, buying within 100 miles of Brookdale communities and working with vendors and purveyors to source local first, whether that's produce or fresh fish, chicken or beef.
Requests are now nationwide for vegetarian, gluten-free and farm-raised organic, although there are still pockets where comfort foods rule. Even there, Brookdale constantly works on techniques to make comfort foods healthier and more interesting. Residents loved a whole series on fun variations of macaroni and cheese including lobster mac and cheese and skirt steak mac and cheese.
Many things play into the senior dining experience including physical ailments and challenges, such as arthritis or dentures that become ill-fitting or teeth that are failing. "For staffs to be planning or accommodating for that—it's part of that development of the workforce that we're doing with constant education," said Hajdu.
Medication or medical treatment impacts the sense of taste, with cancer medications, chemo or just maintenance medications often making food taste bland. To combat that, Brookdale developed a line of seven different seasoning blends that are either low-sodium or sodium-free. Residents can use them tableside to amplify the flavor of the food, such as adding a beef barbecue flavoring on barbecued ribs to the point where they recognize the flavor they enjoy without adding salt to the food.
Brookdale trains out of its Culinary Arts Institute studio virtually three times a day–9:30 a.m., 12:30 p.m. and 3:30 p.m., with a different daily dining-related topic that touches every newly hired dining manger or chef within their first week of employment. They learn the basics that first week before they start any other training.
Residents stay engaged with a monthly publication including a culinary hall of fame that highlights residents who have a culinary background; four different types of resident culinary advisory boards; a local food committee in every community that advises on the menus; and periodic and ongoing surveys.
"If you solicit their engagement, they get involved. They're enjoying the experience better, because they're part of the creation," said Hajdu. "We want our menus to be what they enjoy, not what we feel they should enjoy. That's a huge differentiator."
A Touching Tables program has dining managers and chefs going around the dining rooms, touching every table at every meal, doing a quality assurance check to make sure everyone has what they want, enjoyed everything, and asking what they'd like to see on the menu or haven't seen for awhile.
"We have an overarching policy for Brookdale dining teams—our "We Say Yes" philosophy. Every associate is trained to do whatever is possible to say yes to a resident request," said Hajdu. "That means preparing something not on the menu or bringing in things we typically wouldn't. That's where our residents really feel the love we put into our dining experience and know we're doing everything in our power to say yes to their everyday requests."
Credit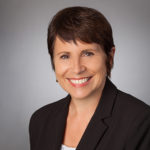 Cheryl Slavinsky
Editor
As editor of Senior Living News, Cheryl curates the news and writes a weekly feature story. She also plans the education portion of the HealthTAC events produced by Senior Living News and moderates the executive panel discussions. Cheryl has consulted with senior living clients for more than 20 years and served as senior public relations strategist for Varsity, a marketing and sales consulting agency focused on occupancy for retirement, assisted living and continuing care retirement communities (CCRCs)/Life Plan communities, and more. She previously managed national media relations as Rite Aid's director of public relations.