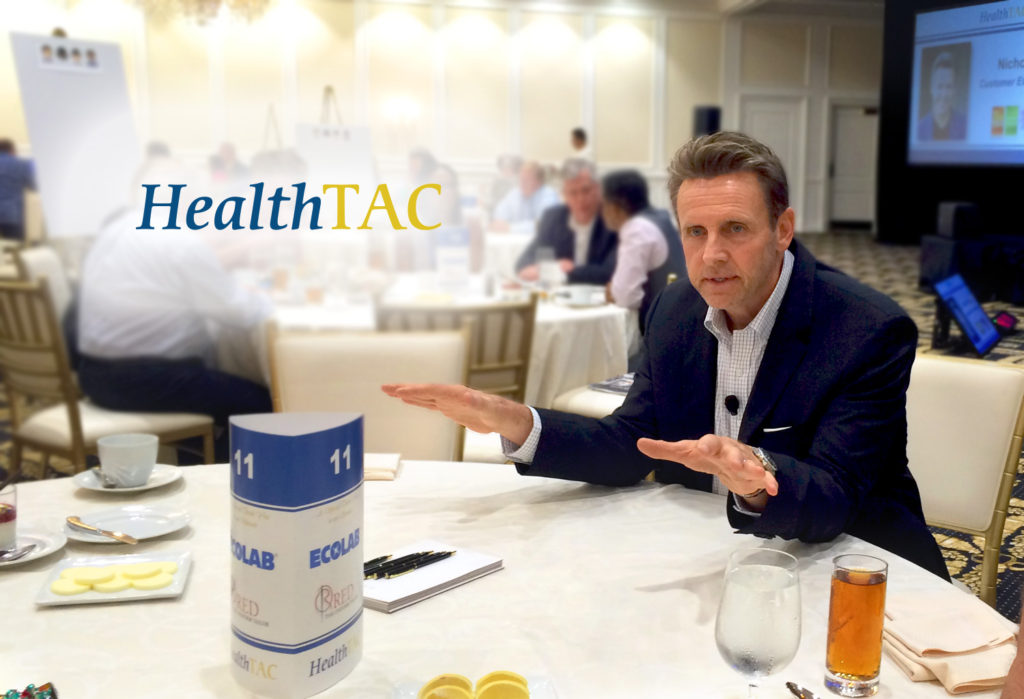 What Customers Crave
An ideation hackathon led by keynote speaker Nicholas Webb was just one of the educational sessions offered to attendees at the recent HealthTAC 2016 at Trump National Doral Miami.
"The difference between great innovators in my research are individuals who are willing to look stupid," said Webb, "but most business cultures don't exactly encourage looking stupid. …There are a lot of reasons why we believe we're not naturally innovators. If you go to a kindergarten class, you see these maniacs doing really stupid things all day long. It's beautiful."
As senior partner at Lassen Scientific, Inc., and international best-selling author of books, including The Innovation Playbook and The Digital Innovation Playbook, Webb works with some of the most interesting innovators in the world.
He wanted to show HealthTAC attendees—who were able to earn five hours of accreditation from the National Continuing Education Review Service of the National Association of Long Term Care Administrator Boards for attending the educational sessions—including assisted and senior living executives and suppliers, what it means to be innovators through an ideation hackathon.
"Our ability to invent a beautiful customer experience is the single most important core competency in the competitive and economic landscape," said Webb. "The only prayer to grow and thrive in assisted and senior living is your ability to own the relationship, and the only way to own the relationship is to have a significantly better experience with the baseline customer."
He used the TV show "The Undercover Boss" as an example of how leaders are often clueless about what customers love and hate, and writes about that in his latest book, What Customers Crave–How to create relevant and memorable experiences at every touchpoint.
"Customer types can be defined by two extremely simple concepts: what customers love and what customers hate. …Success today comes from three principles that What Customers Crave embodies. Success isn't about some complex calculus algorithm plastered on a spreadsheet and regurgitated in a 'Customer Service Training' seminar," he said.
"Instead, success is derived from these three principles: 1. Understand your customers not through their market demographics but from the perspective of what they truly love and hate. 2. Invent exceptional human experiences across all five touchpoints: pre-touch; first-touch; core-touch; last-touch; and in-touch. 3. Express these exceptional experiences via digital and nondigital means. That's it. The secret sauce. It's not rocket science after all."
The HealthTAC audience split into groups who were assigned either a touchpoint or a persona to help invent what Webb described as "a human experience that is far above the normal standard level of human experiences in this industry."
Webb urged the groups to consider expectations not as a bucket but across a range of personas—those who contribute to making decisions, which may include a spouse and adult children—and to consider extrasensory perception, ESP.
"As humans, we aggregate multi-sensory data—what it smells like, the temperature, what it sounds like—all of these things come into the equation, especially in healthcare," he explained. "When people are experiencing healthcare, they have a hypersensitivity. Noises are louder, smells are stronger. Everything is different in those experiences, so our need to make those perfect is so much greater."
Webb gave these tips to look at touchpoints across a range of personas just like Apple does, so that we can do a far better job of making sure that the experience we invent is relevant to a range of customer types: Navigate where customers go. Observe what they hate and what they love. Design a better experience. Execute on it to measurements.
He spoke about a recent ideation session in a healthcare setting where his clients realized that "the 80-year-old dad who is deaf isn't really the decision maker and not even the one who's sensitive about the human experience, although we're obviously going to take care of him. What we found is that it's typically the elderly wife or the baby boomer daughter, and so what did they care about for their dad? We were able to identify some interesting things about these various personas and what matters to them," said Webb.
After time to work on their personas and touchpoints to invent a better experience, each HealthTAC group reported findings.
"For me, it's the language we use," said Gerry Stryker, CEO, John Knox Village, who planned to hold ideation hackathons with his staff upon his return to the Life Plan Continuing Care Retirement Community in Pompano Beach, FL.
"If you just shared with me that you 'put' your mother or father into a community, I'd be concerned. Because I don't want to be 'put' anywhere. I also want to make sure it's not a 'facility.' I want to make sure the language we use is not just some farce, but actually the language we use does create a different experience.
"I don't want to be 'admitted.' That was One Flew Over the Cuckcoo's Nest," said Stryker. "All these different words in this field are really important as we move forward, if you want to create a different experience. That was our core-touch."
Groups talked about the importance of helping families cope with the fact that a parent or grandparent may now be in a place they didn't necessarily want to go and not knowing how to deal with the changes that are coming at them—everything from loss of a person's vibrant personality due to dementia to guilt and depression from a family and individual perspective.
Continuing to help and support a family can turn a last-touch into a much more positive experience. Improving the in-touch experience can be as simple as email notifications about a family member's activities or a "good day" and making sure staff is available with contact information and direct phone numbers.

More more information about HealthTAC visit www.healthtac.com
Credit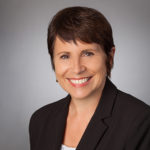 Cheryl Slavinsky
Editor
As editor of Senior Living News, Cheryl curates the news and writes a weekly feature story. She also plans the education portion of the HealthTAC events produced by Senior Living News and moderates the executive panel discussions. Cheryl has consulted with senior living clients for more than 20 years and served as senior public relations strategist for Varsity, a marketing and sales consulting agency focused on occupancy for retirement, assisted living and continuing care retirement communities (CCRCs)/Life Plan communities, and more. She previously managed national media relations as Rite Aid's director of public relations.