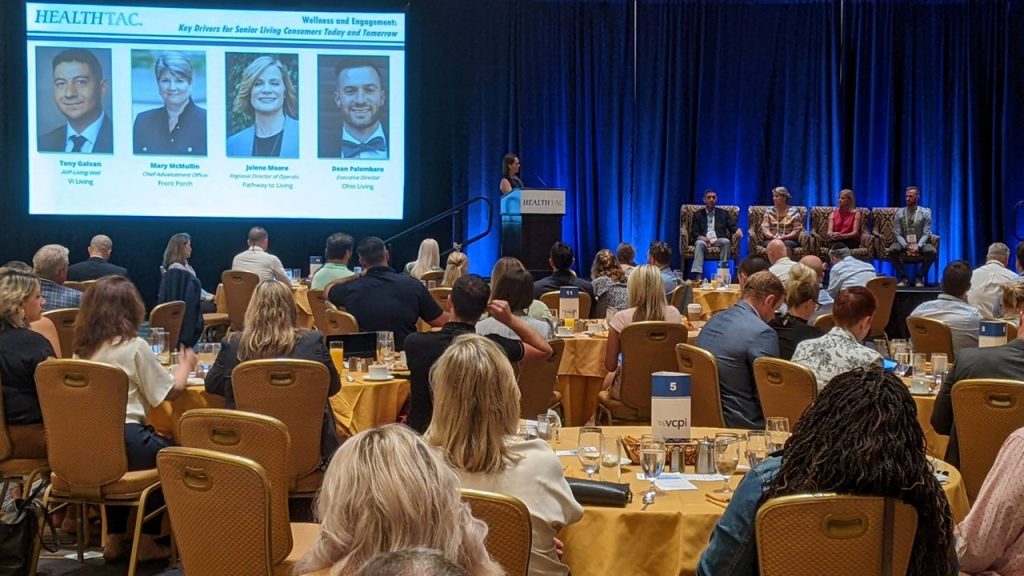 Wellness and Engagement: Key Drivers for Senior Living Consumers
Panelists from the recent HEALTHTAC event at the Fairmont Scottsdale Princess in Scottsdale, AZ, talked about wellness and engagement as it pertains to prospective, new and existing senior living residents. The panel was entitled "Wellness and Engagement: Key Drivers for Senior Living Consumers Today and Tomorrow."
Kelly Stranburg, principal of LE3 Solutions, which is in Lake Mary, FL—moderated the discussion and kicked it off by asking executives the amenities, programs and services that residents want.
They want a sense of flexibility, noted Tony Galvan, assistant vice president of living well for Vi Living, which has 10 communities across the country. "'I want to be able to do what I want to do, when I want to do it, where I want to do it and how I want to do it,'" he said.
He continued on to explain that COVID introduced this idea of "wellness engagement on demand," where one resident might want to take a class in person, while another might want to view it later via video. "It's important that we make [both] those things available to the residents," Galvan said.
Another executive noted that residents are coming to senior living communities later in their lives than in the past. "They have higher levels of care, they need a little bit more [from] us and it takes them longer to get acclimated," said Jolene Moore, regional director of operations at Pathway to Living, a 45-community company based in Chicago, IL. "[So] I want them to look for certain amenities."
For her part, Mary McMullin, chief advancement officer of Front Porch, found that new residents do want all of the amenities. "But they also want to be welcomed and integrated in a much slower way," said McMullin, whose nonprofit company is based in California. "There's more privacy since the pandemic—people want to step back and do things more at their own pace. So we've had to modify how we partner with people as they move in and get to know the community, and work with them over a longer period of time."
She explained that this has caused some tension between new and existing residents—existing residents want new residents to get involved in the community, but new residents need more time before doing so.
The tension might also exist for another reason: "[We're] missing a beat with our existing residents," said McMullin. "They resent, a lot of times, that the focus is on new people coming in…We haven't addressed existing residents as well as we would want to, and so that's really an initiative we're taking now."
Listening to your residents might seem obvious, but it's crucial—and not just for easing any tensions.
"If you can engage with residents and really listen—and really listen to your staff, too—they'll help grow a program with you and help create that culture and environment where you're constantly improving each day [and] putting in different processes," said Dean Palombaro, executive director at Ohio Living, which has 12 communities across the state and is based in Westerville, OH.
It's also important to meet residents where they are.
"A lot of residents want to age in place, and they want to live in one spot for the remainder of life," Palombaro continued. "So what challenges that bring[s] is how do we bring different services to them? How do we meet them where they're at?
However, it can be difficult to add and/or change wellness programming in your community. "Just be conscious of capacity, bandwidth [and] tolerance for some of these things, while still wanting to advance forward," Galvan said. "It's about trying to find the right time to do something new—a new program, project, initiative or whatever it might be."
Ohio Living, meanwhile, has recently been harnessing the power of social media to show what seniors are doing in its community.
"I truly think by capturing our stories organically—and that's just by capturing everything that we do in our day-to-day—[it] has a huge impact," Palombaro said. "[It's] really starting to bring more attraction to what we do in aging services…And it's not just from a standpoint of occupancy, but also from a standpoint of changing the perception of what it means to serve older adults."
Stranburg agreed. "By sharing those residents' stories [and] staff stories, it starts to break down the stigma and the stereotypes that surround our space—and surround aging," she noted.
Palombaro added that there's a big internal impact to this initiative, too.
"When you go back and you share with the resident the impact their seven-second story made and you capture that [reaction], it's heartwarming," he said.
McMullin noted that it's because you're showing the residents that they're relevant. "That sense of significance is so important," she added.
Relevancy is so important—and so is the authenticity of these videos. "It's authentic and it's relevant; those are the keys that we need to continue to get to as we advertise and promote the wellness in living your best life," Moore said.
Palombaro touched on the advertisement component as well. "By having a community that's engaged—and actually capturing what's going on in the real moment—that speaks volumes, compared to paying thousands and thousands of dollars on paid advertisements," he said.
Whether you're implementing a new program, adding new amenities or trying a new approach (like Palombaro with his social media videos), how do you know if your changes are successful?
Palombaro has a sort of "eye test," as Stranburg called it. "The most important thing when you're out in your community is that you're actually seeing people out and about," he said. "[And are they] engaging not just in the wellness center through different programming that's going on, but taking initiative on their own?"
However, McMullin noted that because of the pandemic—and the subsequent shutdowns—her residents aren't out and about as much. So the eye test doesn't work for her.
"We're actively working to see how we can generate more interaction," she said. "It's come from really listening to residents and pursuing them not just in one focus group, but in a series of six over six months."
Overall, it's about taking both data and things like the eye test into consideration. Galvan noted that there's validity to all of the ways to measure success—resident satisfaction surveys, small case studies, evidence-based programs, anecdotes, etc.
"It's about striking this balance between smiles and stats," he concluded.
Credit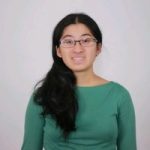 Caroline Chan
Editor
Caroline Chan is the Editor of Senior Living News, an online trade publication featuring curated news and exclusive feature stories on healthcare industry changes, trends, thought leaders and innovations. In this position, she is responsible for creating editorial content, writing regular feature articles and publishing news to SeniorLivingNews.com and distributing its e-newsletter. She is also involved in putting together the educational programs and moderating panels for the company's HEALTHTAC events. She graduated from Marist College with a Bachelor of Arts in Communications with a focus in Journalism.