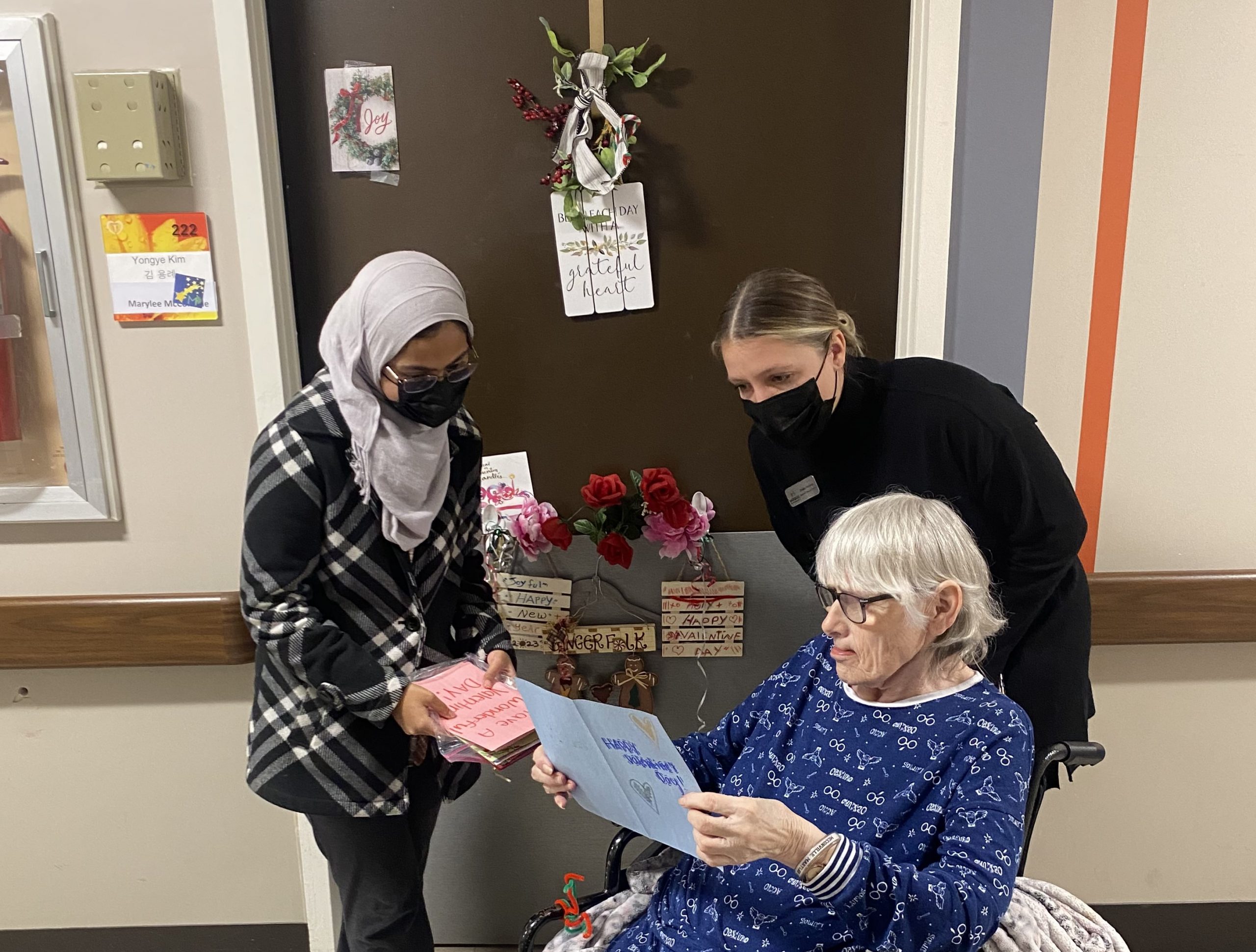 By Caroline Chan | February 24, 2023
Back in December 2022—just in time for the holiday season—Laurel Brook Rehabilitation & Healthcare Center received a batch of over 300 letters from students from the local high school. And just a few weeks ago in early/mid-February, the students dropped off another bunch of letters and artwork ahead of Valentine's Day.
This intergenerational initiative is part of an international nonprofit organization called Letters for Rose, which sends letters and artwork to seniors.
It started back in 2020, when Annika Aristimuno and Layla Hurwitz—two high school students from Montclair, NJ—were no longer able to continue in-person volunteering at their local nursing home due to COVID. They wanted to find a way to continue keeping in touch with the residents—and lessen the loneliness that they reasoned the seniors might experience during the pandemic.
Thus, Letters for Rose was created. The nonprofit's name was inspired by a nursing home resident—named Rose—that both students connected with immediately.
The organization is fully staffed by high school student volunteers, and they have about 400 chapters across the world. This includes the chapter at Lenape High School in Medford, NJ—the school that wrote over 300 letters for the residents at Laurel Brook Rehabilitation & Healthcare Center, which is located in Mount Laurel, NJ.
The relationship began when Lana Minato, the head of Lenape High School's Letters for Rose chapter, reached out to Laurel Brook on LinkedIn. She introduced herself, and explained that Laurel Brook had caught her attention.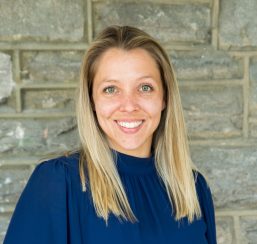 "She saw our social media presence and the engagement that Laurel Brook receives through the activities we plan for our residents," said Jessica Saracen, director of community relations at Laurel Brook. "[She] asked if Laurel Brook would be interested in receiving letters and artwork through Letters for Rose."
And, of course, the community thought it was a great idea and agreed to participate.
"This was a great opportunity for residents to connect meaningfully with the outside world," said Kate Bauer, regional director of market development at Marquis Health Consulting Services, which supports Laurel Brook. "Some residents don't have family members and loved ones close by, so to know that there are people in the world who care about them is so important."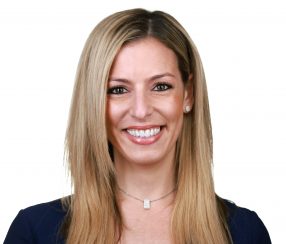 She added that Letters for Rose is a great way for seniors and high school students to create an ongoing relationship. "We are living in a time when it's hard for seniors and the younger generation to interact, and there is so much they can learn from one another," Bauer said.
The community distributed the December letters to the residents—they have about 210 seniors—during their holiday celebration. "Laurel Brook's activities staff put up giving trees, and we collected donations from the community and staff members," Bauer said. "The letters and artwork were a great complement to that."
Saracen's team was surprised to receive so many letters. "The holiday season can be a challenging time for some residents, so our staff was elated to see them so happy," she said. "Our team has so much love for the people we work with, so it was gratifying to see the community share that sentiment."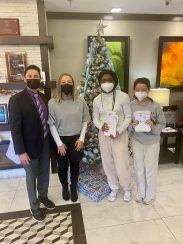 Bauer chimed in. "The Laurel Brook life enrichment team wants to give their residents the best life possible," she said. "This is where they live; [it's] their home."
Saracen added that the residents were really excited to receive the letters and artwork; they truly appreciated it.
"It was unexpected for them to get something tangible that they can hold on to and keep. Many residents asked for their letters and artwork to be framed, which we did for them," Saracen said. "Everyone was overjoyed to receive the letters and artwork."
She explained that one resident's reaction stood out in particular.
"One resident received a picture of a beach sunset," she began. "He keeps the picture on the wall in front of his reclining chair. He tells us he looks at it every day, closes his eyes and pretends he's at the beach."
Saracen noted that her community plans on continuing the relationship with Lenape High School's Letters for Rose chapter.
"Letters for Rose is a wonderful initiative," she said. "We are excited to continue Laurel Brook's relationship with Letters for Rose. Additionally, the local chapter is interested in visiting some other…facilities in the area to spread the love."